Emblema presenta el 2o tema de su próximo álbum «K Project» uniendo fuerzas con sus inseparables M.Padrums a los beats y DJ Full FX en los cortes. Videoclip por Medussa.Co.
El MC Jairo, del grupo Anoder Vaina, desvela el primer tema del álbum que anda preparando y que se titulará «A pesar de todo», totalmente producido por Firo, miembro también de AV.El videoclip es obra de T.Kimono. Stay tunned fam!
Quality: 320 Kbps – Location: USA
1. Upper Echelon
2. After The Fact
3. The Reveal
4. Cloud of Smoke
5. The Heavy Gun
6. I Apologize
7. Blessing and a Burden
8. Houston Is
9. Punishment Phase
10. Ain't Family
11. The Healer
12. On The Way Down
13. From a Distance
14. Would You
15. Corner Store Convo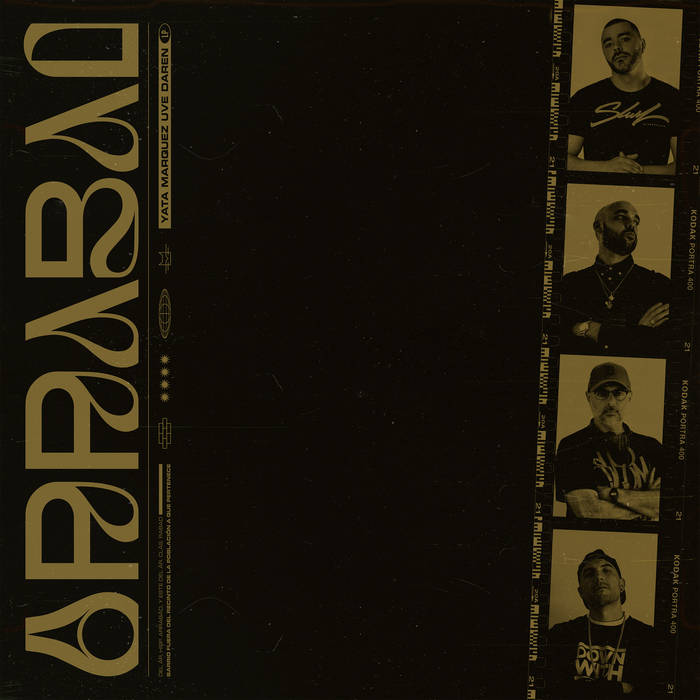 Arrabal es la unión de los Dj's santanderinos Yata y Uve junto al MC salmantino, Daren Dog, y el extremeño, F.Márquez, para publicar un LP de 10 temas. La cara Y (temas del 1-5) producidos por Yata y, la cara V, (temas 6-10) producidos por Uve. Todos los scratches por DJ Uve. Masterizado por M.Padrón. Hay una tirada de vinilo 12″ de 250 copias. Check it fam!!
Location: Spain
1.Elam argot. feat. Uve
2.Frecuencia perdida
3.Golden State. feat. Priteo
4.2 Capítulos
5.Escombros
6.Dios bendiga a España
7.Desde atrás
8.Blues, cerveza fría y pelis de mafiosos
9.Fotografías (Viola por Rubén Menéndez)
10.Postdata
Nuevo videoclip del MC granadino Breaker que suelta el remix del tema Ella. El remix está producido por él mismo y los scratches a cargo de Jauh. Check it!
Location: Sevilla
In his eyes (intro credits)
Pain inside (I welcome u)
Pimp counsel
Mundo imaginario ft OGSkvnk
No more (wait up for me)
The Devil´s Son-In_Law
Rekiem for a pimp (she tried so hard)
Wake up (been sleeping for too long)
Let me free (to find)
The upperclass (pimps operate with class)
I'm leaving (you're blind baby) ft OGSkvnk
SugarHill´s Revenge (final credits)
El MC dominicano Original Juan vuelve con su 3er disco titulado «Dominican Gang Star». Con colaboraciones de Piel Roja, Linda Mallé y David Sancho en el micro y en las prods Gordo del Funk, Bigla, Acid Lemon y Avenrec. Check it fam!!
01 Intro – Free (con Linda Mallé & David Sancho)
02 Number Juan (Prod.AvenRec)
03 Vivo vigilao Gordo Del Funk)
04 My man
05 Dominican Gangstar (Prod.Gordo Del Funk)
06 Check it out (Prod.Bigla
07 Don Juan (con Pielroja) (Prod.Gordo Del Funk)
08 I don't give a f*ck Gordo Del Funk)
09 The Chef (Prod.Acid Lemon, Gordo Del Funk)
10 23 (Prod.Gordo Del Funk)
11 Fake Friends (Prod.Unlgd)
12 M.V.P. (Prod.Acid Lemon, Gordo Del Funk)
13 La esencia (Prod.Unlgd)
14 My family (Prod.Gordo Del Funk)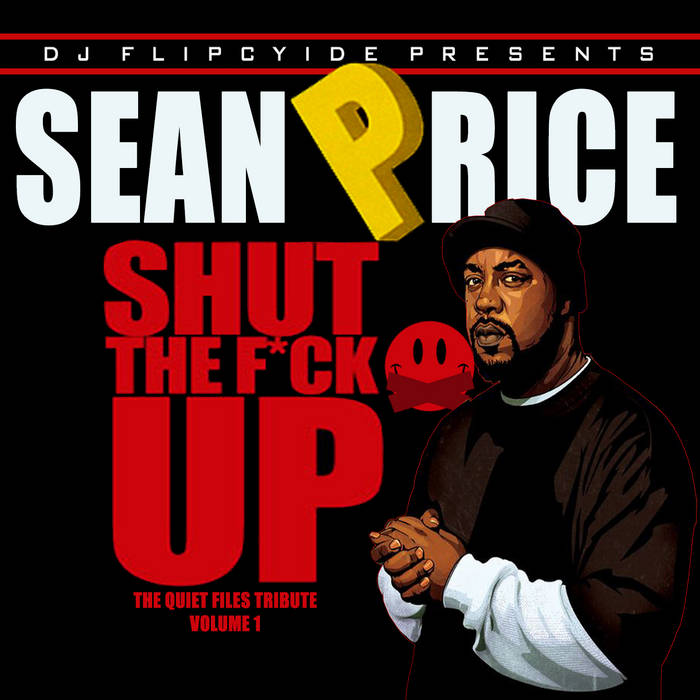 Location: Las Vegas
1.Sean Price – S.E.A.N.
2.Sean Price, EL Da Sensei & Doujah Raze – Everyday On The Street
3.OowopTheDon – Ink Pen feat. Sean Price, Kima Rocel & Tragedy Khadafi
4.Sean Price & Meyhem Lauren – Grown Man Palettes
5.Sean Price – All Time Great Feat. Ruste Juxx
6.Sean Price, Bun B, & Styles P – Top Tier prod. by Statik Selektah
7.Sean Price, Vic Spencer & ILLA Ghee – Jungle Gym
8.Fortunato & Sean Price – Don't Drink The Kool Aid
9.DJ Skizz – Hot Breath ft. Your Old Droog, Sean Price, Fame of M.O.P. & Milano Constantine
10.Sean Price & MeRCY – Eagle Eye View
11.Apollo Brown & Ras Kass – Drink Irish feat. Slaine, Sick Jacken & Sean Price
12.Sean Price Ft Illa Ghee & Head I.C.E – Go Rambo
13.7evenThirty & Sean Price – Hook Heavy
14.Sean Price, Royal Flush, Danegurous &The White Shadow of Norway – NY Giants
15.Ruste Juxx, Baykan Barlas, Canibus, Rass Kass, Solomon Childs, Sean Price, Sars & DJ Q-Fingaz – Marauders
16.Sean Price & Starvin B – Infinity Gauntlet
17.Sean Price & RashDon – Steel City 2 Brownsville prod. by DJ Traverse
18.Sean Price & WestSideGunn – Blvk Tar
19.William Cooper ft Sean Price & Stoneface – Holy Mountain Produced by BP
20.Sean Price ft. Havoc – Anderson Silva
21.Silver Backs & Sean Price – Nems
22.Sean Price & Tame One – HaHa Da Rah Rah
23.Mr. Wonderful, Sean Price, Loch & Maestrolungs – Step Up (F__k With Me)
24.Treo ft. Sean Price – Get X Bob Banner
25.Sean Price, Milk Dee, & Murda Mook & DJ EFN – Crazy Dope (Another Time)
26.Sean Price – Garbanzo Beans
27.Sean Price, Labba & Git x 1Mt – TNT
28.Sean Price & M-Phazes – Land Of The Crooks ft. Billy Danze, Maffew Ragazino & DJ Babu
Effiscienz crew is back to the lab! Mil Beats is working with Chicago MC Vic Spencer for a new album, Brainstem Factory, out 23rd of July. Until now two singles, 1rst Situation OG ft the MC Willie the Kid, 2nd Once Upon the Time ft DJ Djaz. Both films by LAco Fils and edited by Gustav images. Stay tunned fam!!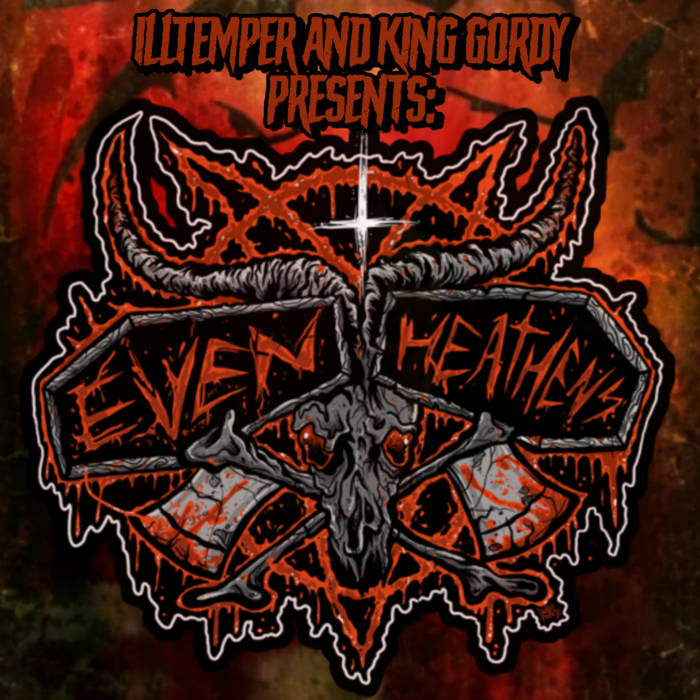 Quality: 320 Kbps – Location: USA
1. Even Heathens (Produced by Trilian)
2. Dead Brain (Produced by Spion Liape)
3. Spring Break In A Crackhouse (Produced by Darkocity)
4. The Devils Defects ft. Donnie Menace (Produced by Cotardz)
5. Flu-Like Symptoms (Produced by Trilian)
6. Lunch Money ft. Lord Goat (Produced by Lord Goat)
7. Rotten (Produced by Trilian)
8. Interludes (Interlude)
9. Granny Porn (Produced by Trilian)
10. My Life ft. Copywrite & Ren Thomas (Produced by Sultan Mir)
11. Obscenery (Produced by Trilian)
12. Evolved (Produced by Gwiggy)
13. Organ Harvest ft Dr. FowlMouf (Produced by Cotardz)
14. Druggies (Produced by Edd Bundy)
15. Chophouse ft. Dr. FowlMouf & Mage Mortician of Freewill (Produced by Trilian)
16. Dead Brain Remix (Produced by Skinny Bonez Tha Godfatha)