Uncategorized
Quality: 320 Kbps – Location: USA
1. Intro
2. Da Show (feat. Krazy Drayz)
3. Life Is Hard (feat. Crooked i & Caldhino)
4. One Day
5. Keep It Real (feat. Ruste Juxx)
6. Skit
7. Make It Bang (feat. Kool G Rap & MC Göz)
8. Ready For Everything (feat. Rock & Furakor)
9. Joint (feat. Mikee Mykanic)
10. Skit 2
11. Pulses (feat. Tkyd)
12. 3 Nyelv (feat. MC Göz & Dogge Doggelito)
13. Back In The Dayz (feat. Hussein Fatal & Joe)
14. Rutin (feat. Afro Beatz & MC Göz)
15. Outro
Quality: 320 Kbps – Location: France
1. La Vilerie & NM Scratcherz – Nitro
2. La Vilerie & Senor el Kalif – Rien de bon
3. La Vilerie & Monf – C'est gore
4. La Vilerie & FL-How – Looseur
5. La Vilerie & Saf Noruff – Jimmy
6. La Vilerie & Hamorabi & Bonkar Jones – Nique le voisinage
7. La Vilerie & L'officier Zen – Au milieu du bêton 03:54
8. La Vilerie & Stick & Sad Vicious – Deux singes en hiver
9. La Vilerie & La Reziztance – Poison
10. La Vilerie & Sekel Du 91 – Platoon
11. La Vilerie & Evil Evom – Minable
12. La Vilerie & Skalpel – Exotisme
13. La Vilerie & Stélio – Training day
14 La Vilerie & NM Scratcherz – Otrou
Quality: 320 Kbps – Location: USA
1 Smooth Connect
2 Violet Sweet (feat. Slant Heddshotts)
3 ReDrift (feat. Canibus, Saucy Lady, Kasper & Paranom)
4 Reel Interlude
5 The Distance
6 Drivin' in the City (feat. Paranom & Oblivious)
7 Golden Era Romance (Ds2)
8 Handle That
9 American Ninja (feat. Kasper)
10 To My Brother
11 Chasing the Eye
Quality: 320 Kbps – Location: USA
1. Rebel 2 Amerikkka
2. Dissapointed DunskiBig Noyd, Starvin B
3. Share da Light
4. Power 2 MyselfC-Spec
5. Queens ZooDolo
6. Subway SuicideEff Yoo
7. Brooklyn (Queens Day)Starker USA
8. 7 Train BanditsEff Yoo
9. 4 Bar DashLegit Easy
10. 1st Tour
11. Half Moon ScimitarsSpit Gemz
12. Life JointFirst Breed
13. Rotten LEX Nyre, Tragedy Khadafi
14. Knights Templar
15. DreamCatchersSmiledini
16. Gary Jewels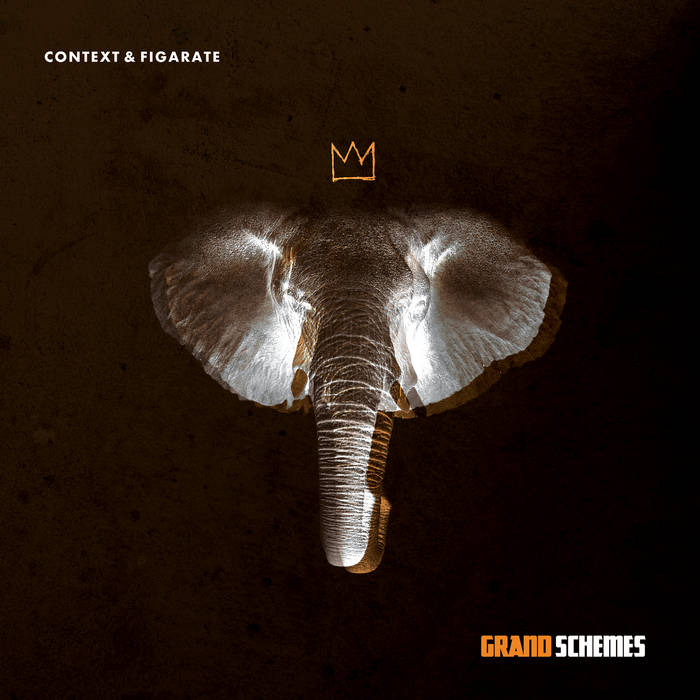 Location: UK & Australia
1.Schemes 101 (Cuts by Stu The Don) [Produced by Figarate]
2.Pesticide (feat. Frogman & Bill Medley) [Produced by Figarate]
3.Grand Schemes (cuts by GhostNotes) [Produced by Figarate]
4.Ancient History (Cuts by Stu The Don) [Produced by Figarate]
5.Downtown Drift (Saxophone by Ryan D) [Produced by Figarate]
6.Syllabus 88 (cuts by DJ Ads) [Produced by Figarate]
7.The Section [Produced by Figarate]
8.Rhyme Lasagne (feat. Tenth Dan, Stu The Don, Jimmy Pike, Gilly Man Giro, KropsMan, Ryan D, Keggles & Mark Fear) [Produced by Figarate]
9.Once Again (Cuts by Stu The Don) [Produced by Figarate]
10.Alias (Only for Vinyl Pre-order BONUS) [Produced by Figarate]
Aussie MC Context associates with the UK producer Figarate to create Grand Schemes album collaborative. Feats of Frogman, Bill Medley, Tenth Dan, Jimmy Pike, Gilly Man Giro, Kropsman, Keggles & Mark Fear. Also appears Stu the Don, DJ Ads, GhostNotes for the cuts and Ryan D with the saxophone.The LP is available in digital and vinyl on their Bancamp.
Check the album and support the real one's fam!!
Quality: 320 Kbps – Location: USA
Roll Through
On & on '08 (feat. D.V. Alias Khryst & Shyheim)
Salute (feat. Planet Asia, Paranoize, Carleone Brown & DJ Nerve)
514-718 (feat. Doo Wop)
Midnight Creep (feat. Justice McFly)
War Mongers (feat. Craig G, King Shadrock & DJ Nerve)
Act Like You Know (feat. Paranoize & DJ Nerve)
Daily Routine (feat. Kizzy & DJ Nerve)
Grown Man Biz (feat. Bishop Brigante & Clinton Sly)
All I Know (feat. Paranoize & Dim Life)
R.I.P B.N.B (feat. Bad News Brown)
Creep Show (feat. Paranoize)
Strange Love
Vice Grip (feat. Tash, Carleone Brown & Justice McFly)
N.M.E (Nothings Mean Everything)
Bad Frequency
The Game (feat. Termanology & Slyque)
Top of the Food Chain (feat. Pace Won & DJ Nerve)
Still Creepin' (feat. Justice McFly & Soke)
Catacombs Remix (feat. Smif-n-Wessun & DJ Manifest)
Sleepless Nights
El DJ chileno DJ Ropo nos regala una magnífica mixtape de temas inéditos y unrealased con mc's chilenos y argentinos de los últimos dos años. Check it fam!!
Location: Chile
Dj Ropo – Intro (Prod. Drama)
Franco illest – Bombardeo (Unreleased)
J Garden – Atribuciones Pt. I (Sabiduría uanfo)
Bin Nahuel – B2 hacia adelante (Prod Teymou)(Unreleased)
Morteros Crew – Cruza la vereda (Unreleased)
qp2h – Intro maketa bitd (Pista Sread Unreleased)
Flaco Vazquez – Inédito
Taros x Menesed – Untitled
Basek – Devilside (Inédito)
Cronelnegro – Busca vidas (Unreleased)
Negro Juanz – Freedom & Power (Prod. Joc Beats)
Eliecer – Untitled (Unreleased)
Menesed – Untitled (Unreleased)
Phedro Peligro – El respeto me lo gano rapeando (Preview)
Tomah – Holyshitt (Unreleased)
ranco illest – Ejecución (con Menesed) (Unreleased)
Big shout outs (Beat Bignoise)
Old Zen – Untitled (Unreleased)
L Gonzz – Inedit Track
Creenshet & Ruff T – Untitled (Unreleased)
Krispin Gonzalez – Untitled (Preview Beat Negro Zoo)
ESR – Propósitos (Unreleased)
Dj Drone & Dj Ropo – Respect (Prod. Drama)
Morteros Crew – Música abrazándome (Inédito)
NouNeim89′ – Crónica RMX A (Unreleased)
Conflicto Urbano – La Conocí (ver2 Prod. Drama)
Franco Illest – Is In Da Jaus (Unreleased)
Efeuvecru – Untitled (Unreleased)
B'Diggaz – Fallback (Inédito)
SiHay – Unreleased (Unreleased)
IL Tano – Gitana (Inédito)
Crenshett – Untitled (Unreleased)
Saikoraptonico – Perdurando (Unreleased)
Big shouts out 2 (Beat Bignoise)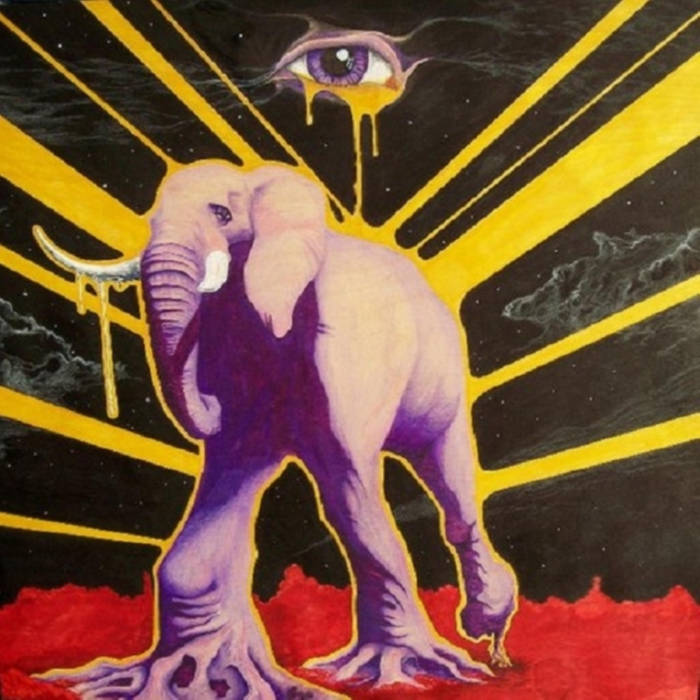 Quality: 320 Kbps – Location: USA
1. Spirit World (Ft. Okira Myth, Sol Omen)
2. Thou Art God (Ft. Skematics, Sean Price)
3. No Way (Ft. NYOIL, R2WICE)
4. Strangle Us (Ft. Paleskin, Victorious Vic Vega)
5. Modus Operandi (Ft. S.I.T.H.)
6. Lovely Pain (Ft. R2WICE)
7. Computer Glitches (Ft. Orko Eloheim, Self Jupiter)
8. Intermission w/ No Emotion (Ft. No Emotion)
9. We Are Not From Here (Ft. Myka 9)
10. Anti-Illuminati (Ft. Lord Lhus, iNTeLL)
11. Politix (Ft. Black Silver, Dregz Deuce)
12. Knights of the Templar Ft. Persons Unknown (Tha Conclusion, Avatar)
13. No Options (Ft. Gajah & Turtle)
14. nWo (Ft. Avatar , Victorious Vic Vega)
15. New Age (Ft. R2WICE)
16. Head Above The Water (Ft. Ceschi , iNTeLL)
17. Hallelujah (Ft. Reality)
Location: Spain
1. Remove Soul
2. All the way
3. Big classic
4. Brother
5. Free anyway
6. Here to stay
7. No pressure
8. Soul food
9. Sounds good
10. Supreme
11. That's fucking real
12. Gran reserva
13. Back again
14. Down the avenue
15. Flying in the neighborhood
16. I wanna write
17. In the city
18. Southern breeze
19. Take it easy
20. Unlimited soul
21. Still alive
22. Life time
23. Experience
24. Magnum symphony
25. Keep on running
26. Troubled
27. Remember me
28. Out of everything
29. Breaking lies
30. My life
31. My world is empty
32. Believe
33. Soft shot
Quality: 320 Kbps – Location: USA
01 – Intro
02 – Son of Solomon
03 – Lionman (feat. Solomon Childs & Chong Wizard)
04 – Turkish Delight (feat. Planet Asia)
05 – The Island of Princes (…Off The Coast of Istanbul) [feat. O The Great]
06 – Interlüd
07 – Seven (feat. Rim Da Villin)
08 – Gods (feat. Napoleon Da Legend)
09 – Persian Carpet (feat. Supreme Cerebral)
10 – Leave It To The Turks