Hispano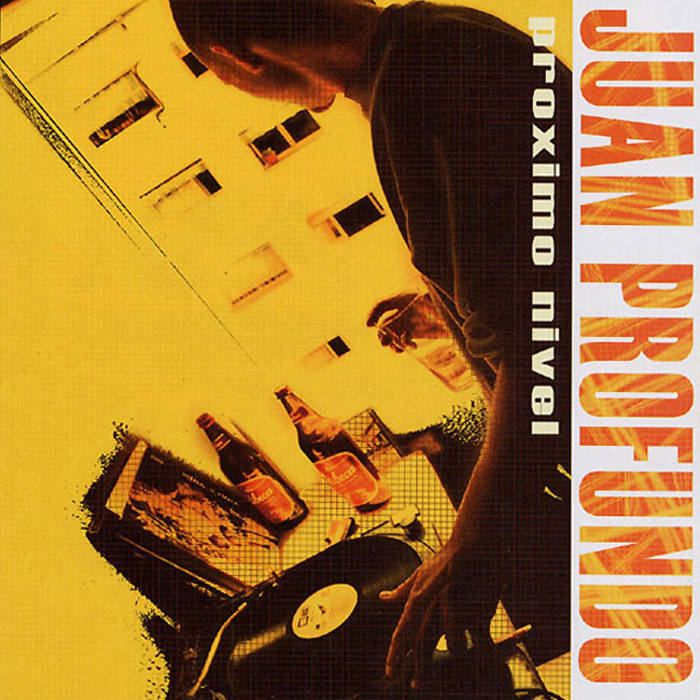 Location: Rubí, Barcelona, Spain
1.Intro
2.En el 4º 4ª
3.¿A quién vas a engañar?
4.La vida amarga (con Gina)
5.La borrachera
6.La resaca
7.Paseo por la calle
8.Rodrigues con S
9.A pom pom
10.Pleya de playa
11.Me cago en tó
12.Los amos (con Shak el Jay)
13.Encuentros en la 3ª base
14.Estilo propio
15.De cajón
Location: Argentina, Chile, Italia
1.Menesed & Giant Versey – World Wide (Feat. Dj Roc P)
2.Giant Versey – Real Love
3.Menesed – Rock da' Mic (Feat. Dj Ropo)
4.Menesed & Giant Versey – World Wide (Feat. Dj Roc P) (Acapella 88 BPM)
5.Giant Versey – Real Love (Acapella 86 BPM)
6.Menesed – Rock da' Mic (Feat. Dj Ropo) (Acapella 86 BPM)
El DJ chileno DJ Ropo nos regala una magnífica mixtape de temas inéditos y unrealased con mc's chilenos y argentinos de los últimos dos años. Check it fam!!
Location: Chile
Dj Ropo – Intro (Prod. Drama)
Franco illest – Bombardeo (Unreleased)
J Garden – Atribuciones Pt. I (Sabiduría uanfo)
Bin Nahuel – B2 hacia adelante (Prod Teymou)(Unreleased)
Morteros Crew – Cruza la vereda (Unreleased)
qp2h – Intro maketa bitd (Pista Sread Unreleased)
Flaco Vazquez – Inédito
Taros x Menesed – Untitled
Basek – Devilside (Inédito)
Cronelnegro – Busca vidas (Unreleased)
Negro Juanz – Freedom & Power (Prod. Joc Beats)
Eliecer – Untitled (Unreleased)
Menesed – Untitled (Unreleased)
Phedro Peligro – El respeto me lo gano rapeando (Preview)
Tomah – Holyshitt (Unreleased)
ranco illest – Ejecución (con Menesed) (Unreleased)
Big shout outs (Beat Bignoise)
Old Zen – Untitled (Unreleased)
L Gonzz – Inedit Track
Creenshet & Ruff T – Untitled (Unreleased)
Krispin Gonzalez – Untitled (Preview Beat Negro Zoo)
ESR – Propósitos (Unreleased)
Dj Drone & Dj Ropo – Respect (Prod. Drama)
Morteros Crew – Música abrazándome (Inédito)
NouNeim89′ – Crónica RMX A (Unreleased)
Conflicto Urbano – La Conocí (ver2 Prod. Drama)
Franco Illest – Is In Da Jaus (Unreleased)
Efeuvecru – Untitled (Unreleased)
B'Diggaz – Fallback (Inédito)
SiHay – Unreleased (Unreleased)
IL Tano – Gitana (Inédito)
Crenshett – Untitled (Unreleased)
Saikoraptonico – Perdurando (Unreleased)
Big shouts out 2 (Beat Bignoise)
Tracklist
1.Elephants
2.Interludio Perdido en la Luz
3.Magic Skills
4.Wizards
5.Bubbles
6.Ve hasta el final
7.El último baile
8.Big Bang
«LOFI VIBES» es un álbum/beattape creado a partir de la premisa de obtener un sonido totalmente sucio. La idea era conseguir un low-fi totalmente real. Aunque se han usado múltiples softwares en este proyecto, la base fundamental del mismo ha sido la utilización de máquinas como la Roland Sp404A o SX, un tocadiscos para samplear fragmentos de vinilo o una doble pletina de casettes, para finalmente procesar el audio y conseguir ese «sabor» lofi REAL en el sonido. Sumérgete en este audiovisual, el cual compone de forma compacta todo el álbum y te transporta hasta otra atmósfera. Espero que lo disfrutes…
Desde Las Mejores Cloacas , Learning Respect, Cause and Effect Nothing to Expect. Strictly Worlwide Underground. All Rights Reserved to Alcarallo Records © . There Is No Game, Only Victory
1. Atum – Originoo
2. Fat Joe – Find Out (ft. Armageddon)
3. Huellas de Barro – BE.ERRE.E.A (Con Wine Y Alma De Nomada)
4. Pharoahe Monch – Simon Says Remix (ft. Roots Manuva & Rodney P)
5. Elio Toffana x Lou Fresco – Azotea
6. Dilated Peoples – Worst Comes To Worst
7. Surekid – Berserk
8. Onyx feat. Gang Green – I'll Murder You
9. Granuja – Partículas
10. Public Enemy – State of the Union (STFU)
11. Frane – Frio
12. Keith Murray – Most Beautifullest Thing In This World
Radio Justicia viaja a Zaragoza para visitar a uno de los pilares de nuestra cultura, Dj Potas nos brinda una charla que va más allá de ser una entrevista, mostrando su lado más personal repasando tanto su trayectoria radiofónica como el panorama musical de hoy y de ayer. Todo un placer para nosotros compartir esta hora y media llena de risas y buen rollo con un referente que acumula más de 30 años trabajando para que hoy estemos donde estamos, Big Up!
Location: El Prat, Barna
1.Almas en cuencos (Prod. Zemo)
2.ZE Kalipso – Calibarna (Prod. Zemo, scratch Dj Ironf4c3)
3.ZE Kalipso – Talizman (Prod. Zemo)
4.ZE Kalipso – Si no hubiera nada que decir (Prod. Zemo)
5.ZE Kalipso – Vivo en un mundo extraño (Prod. Zemo, scratch Marsberg)
6.ZE Kalipso – … (Prod. Zemo)
Location: Barcelona, Spain
1.Siglo XXII [feat. Dj Zeack] (Prod. Reeb One)
2.Let's Rock [feat. Dejota Rena] (Prod. Reeb One)
3.Portal interior [feat. Dejota Rena] (Prod. Reeb One)
4.Cuestión de actitudes [feat. Dj Big Bro] (Prod. Reeb One)
5.Ghetto mental [feat. Dj Shace] (Prod. Reeb One)
6.Diggerz by nature [feat. Dj Da Terror Bundy] (Prod. Reeb One)
7.Gota a gota [feat. Tito Reyes] (Prod. Reeb One)
8.Won't stop [feat. Calagad 13] (Prod. Reeb One)
9.Antiestrellas [feat. Dejota Rena] (Prod. Reeb One)
10.Introspektaz [feat. 13ALC] (Prod. Reeb One)