Recommendations
Quality: 320 Kbps  –  Location: France
1. Introduction
2. Amnésique
3. Prenez ma place
4. Quelques minutes d'hivers
5. Vise le coeur
6. Comment vous le dire
7. On a pas tendu la patte
8. Basse cour
9. Le meilleur des hommes
10. Le temps fait bien son taff
11. 100 comme un chien
12. Il est loin le temps
13. Ca parle à qui
14. Dernier 16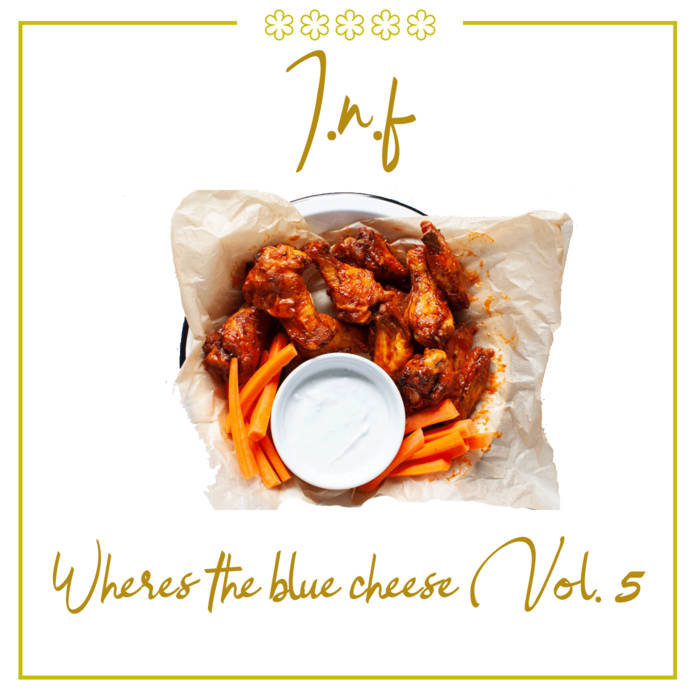 Location: USA
1. I.N.F – PAY THE PRICE FT. ABSOULUT KARNAGE & DYSTRAKTED
2. DEAD RABBITS – TROUBLE FT. MCRE, I.N.F & J.A.I PERA
3. HEDDSHOTTS – THE ARENA FT. I.N.F, SLANT HEDDSHOTTS & DYSTRAKTED
4. W.N.O.L – BLOW SMOKE FT. I.N.F
5. COTARDZ – THE GREEN MILE FT. I.N.F, ABSOULUT KARNAGE & PSYCH
6. JAMES JOYCE – HOMETOWN HERETIC FT. I.N.F
7. BOWERY BRUISERS – THE STORM FT. I.N.F & DJ TMB
8. DEAD RABBITS – HEAVY HANDED FT. RAGNAR VALLON, FATHER FOCUS CONFUCIUS & I.N.F
9. PROMOTHEUS – GODS AND ASTRONAUTS FT. I.N.F
10. CALIG KONTRA – FRANK VINCENT FT. I.N.F & TONY SKRATCHERE
11. FUBAR – DIE SLOWLY FT. SILENT MIND & I.N.F
12. BRASH – DARKNESS REMIX FT. PACE WON & I.N.F
13. DYSTRAKTED – BY THE THROAT FT. JULIUS SLEAZER & I.N.F
14. RATED R – SACRIFICE YA LIFE FT. I.N.F & DJ PRIORITY
15. RATED R – GRENADE HANDS FT. ELZ SINATRA, I.N.F & TONE SPLIFF
16. RATED R – THE LINE UP FT. ZAGNIF NORI & I.N.F
17. BRASH – THROUGH THIS LIFE FT I.N.F
18. EASTY – PASS THE MIC FT. MASSAKKA, I.N.F & LINGO
19. SKINNY BONEZ THE GODFATHA – RUSTY REVOLVERS FT. I.N.F, G FAM BLACK, AMUN RA, RAGNAR VALLON & GRIMM
UNIVERSO – La Manzana de Metal
01. Intro – Cierra los ojos (prod. Breaker)
02. Carne Cruda «El Universo» (prod. Breaker)
03. Dark ft. Dj Hazhe (Prod. Breaker)
04. Cósmica ft. JuanFree (Prod. Breaker)
05. Estoy Perdido ft. Dj Espin (Prod. Nikita Masojidkova)
06. Interludio ft. ChefKarry, Jauh, Espin, Force, Kaohs (Prod. Breaker)
07. Who is the man ft. Acción Sánchez (Prod. Breaker)
08. Breaking Flava ft. Dj ChefKarry
09. La Fé ft. Dj ChefKarry (Prod. Breaker)
10. The One ft. Dj Force (Prod. Breaker)
11. Mi Música ft. Karvoh & Acción Sánchez (Prod. Breaker)
12. Agua en el desierto (Prod. Breaker)
13. Ella (Prod. Jauh)
14. Os veo pasar (Prod. Dj Kanzer)
15. Muévelo ft. Dj Force (Prod. Breaker)
16. Damn ft. Dj Can (Prod. Breaker & Veeyam)
17. La manzana de metal (Prod. Breaker)
18. Balada triste de libreta ft. Dj Espin (Prod. Breaker)
19. Outro – Abre los ojos (Prod. Breaker)
El MC y productor granadino Breaker empieza el 2020 soltando su segundo álbum «Universo – La Manzana de Metal». Un disco de más de 1h de duración de puro boom bap producido en su mayoría por él mismo, Veeyam y Nikita Masojidkova. En el apartado de colaboraciones tenemos a Karvoh (Dementores, la Stirpe..), Jauh, JuanFree, DJ Espin, Acción Sánchez, DJ Kanzer, DJ Chefkarry….
Sí queréis conseguir el CD contactad con Breaker mediante las redes sociales y apoyadle. Undercream Supporting!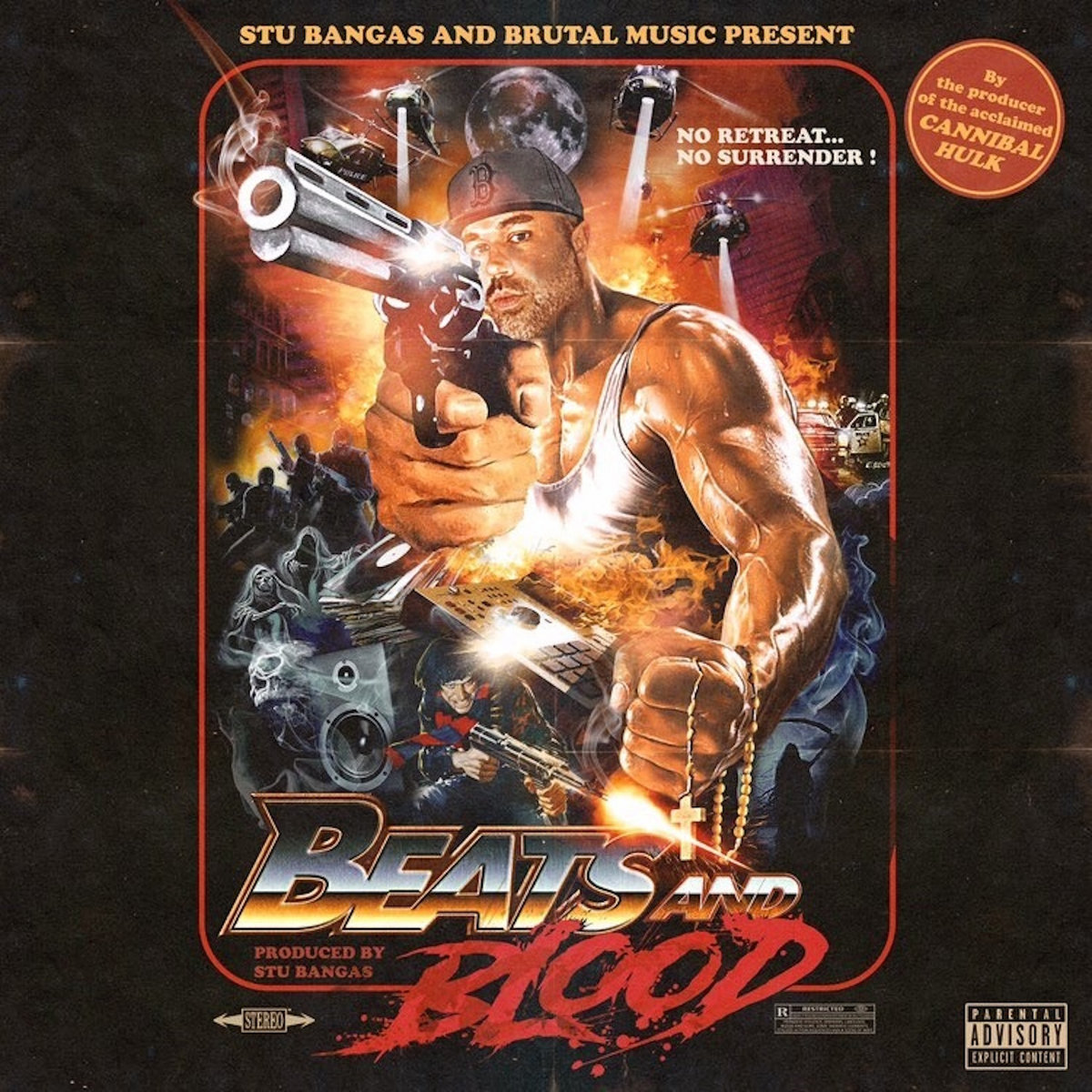 Quality: 320 Kbps  –  Location: USA
1. Open The Lane (featuring Ty Farris)
2. The Healing Remedy (featuring Vic Spencer)
3. Inherit The Earth (featuring Mr. Llif and Nowaah The Flood)
4. Keeping Time (featuring Juga-Naut)
5. Gideon (featuring Recognize Ali and Blacastan)
6. Sound The Horns (featuring Verbal Kent)
7. Prayers Up (Featuring Phybaoptikz)
8. Beats and Blood (featuring Celph Titled)

Quality: 320 Kbps – Location: France
DJ Rox'R – Intro
2. L'uzine – Ça fait
3. Monf – La fin du tunnel
4. Neoklash – Dinguerie
5. Convok – Glitch
6. Frimsa – Schéma de vie
7. Tekilla feat. Nozey – Terre brulée
8. Oz feat. Assad, Assad – Dichotomie
9. Poochka – Seul sur le ring
10. Pako R2F & K-Otik – On évacue
11. Ritzo feat. Fonik & Ismael Lesage, Fonik, Ismael Lesage – En roue libre
12. Yoshi Di Original – Vite fait bien fait
13. Lofty – Cadavre exquis
14. Sekel du 91 feat. Sheryo, Sheryo – Coup de batte
15. G.R.E.G – C'est pas compliqué
16. Zesau feat. Dito, Dito – Le fil du rasoir
17. Diverset – Ce qu'on ressent
18. Nasme – Mon job
19. Orphée – Libre penseur
20. Dzeni Greka feat. Razzia & Stélio, Razzia, Stélio – Nos fables
21. Siren – J'vous laisse
22. Davodka – Remix ultime –
23. Diverset, Davodka, Monf, Ismael Lesage, Tekilla, Lofty, L'uzine, Poochka, Sekel du 91, Nozey, Neoklash, Ritzo, Dzeni Greka, Frimsa, Stélio, Nasme, Siren, Oz & Yoshi Di Original – Tous azymuts

Desde Las Mejores Cloacas , Learning Respect, Cause and Effect Nothing to Expect. Strictly Worlwide Underground.
Despedimos el año cabrones!
1. Dirt Platoon x Ill Conscious x Guy Grams – Hand to the Man
2. Art Form Rejects – Prototype
3. Lil Supa x Ergo Pro – STILL HUNGRY
4. Famine – Thicker Than Water (feat. Lyrical Ruckus, Gabriel Da Arch Angel, Infinite7Mind & White Lion)
5. Black Star – Respiration
6. Porno MC – Antologia del Dubbio
7. Ill Pekeño x Ergo Pro – Souvenir
8. G Fam Black – Without Warning (feat. Oblivious & Speak)
9. Snoop Dogg – Gin And Juice (feat. Dat Nigga Daz)
10. Killa Kidz – Lock The Game Down
11. Vinnie Paz x Tragedy Khadafi – Nocturnal Militia
12. Soy the Organic Hispanic – Back in the Days (feat. Fluid & DJ Reflekshin)