Recommendations
Quality: 320 Kbps – Location: UK
01. Kiosk (Intro)
02. Cinematic
03. Blood Money
04. Spaghetti Western
05. Stuntman
06. Monarch
07. Expendables
08. Blue Movie
09. Chick Flick
10. London Hollywood
11. Psychological Thriller
12. Kung-Fu Salute
13. Phoenix Da Icefire Vs the Strange Neighbour
14. Behind the Spotlight
15. Curtains Close (Outro)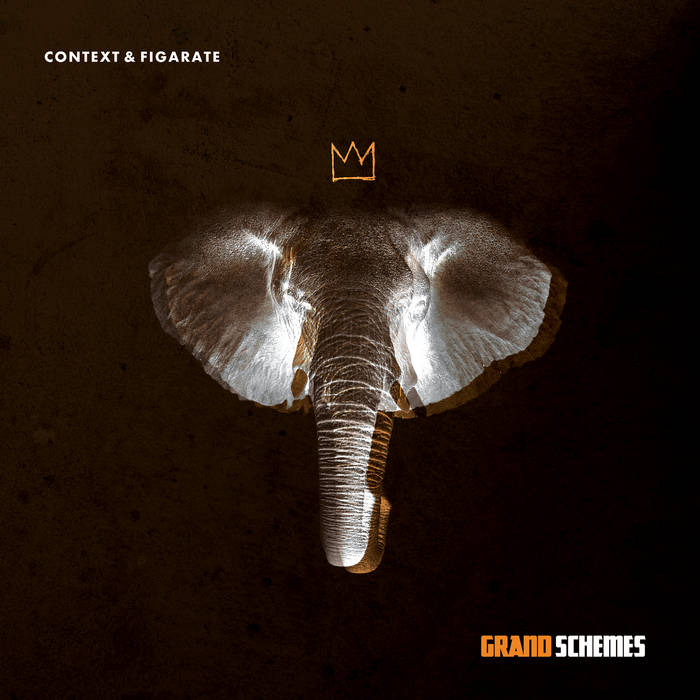 Location: UK & Australia
1.Schemes 101 (Cuts by Stu The Don) [Produced by Figarate]
2.Pesticide (feat. Frogman & Bill Medley) [Produced by Figarate]
3.Grand Schemes (cuts by GhostNotes) [Produced by Figarate]
4.Ancient History (Cuts by Stu The Don) [Produced by Figarate]
5.Downtown Drift (Saxophone by Ryan D) [Produced by Figarate]
6.Syllabus 88 (cuts by DJ Ads) [Produced by Figarate]
7.The Section [Produced by Figarate]
8.Rhyme Lasagne (feat. Tenth Dan, Stu The Don, Jimmy Pike, Gilly Man Giro, KropsMan, Ryan D, Keggles & Mark Fear) [Produced by Figarate]
9.Once Again (Cuts by Stu The Don) [Produced by Figarate]
10.Alias (Only for Vinyl Pre-order BONUS) [Produced by Figarate]
Aussie MC Context associates with the UK producer Figarate to create Grand Schemes album collaborative. Feats of Frogman, Bill Medley, Tenth Dan, Jimmy Pike, Gilly Man Giro, Kropsman, Keggles & Mark Fear. Also appears Stu the Don, DJ Ads, GhostNotes for the cuts and Ryan D with the saxophone.The LP is available in digital and vinyl on their Bancamp.
Check the album and support the real one's fam!!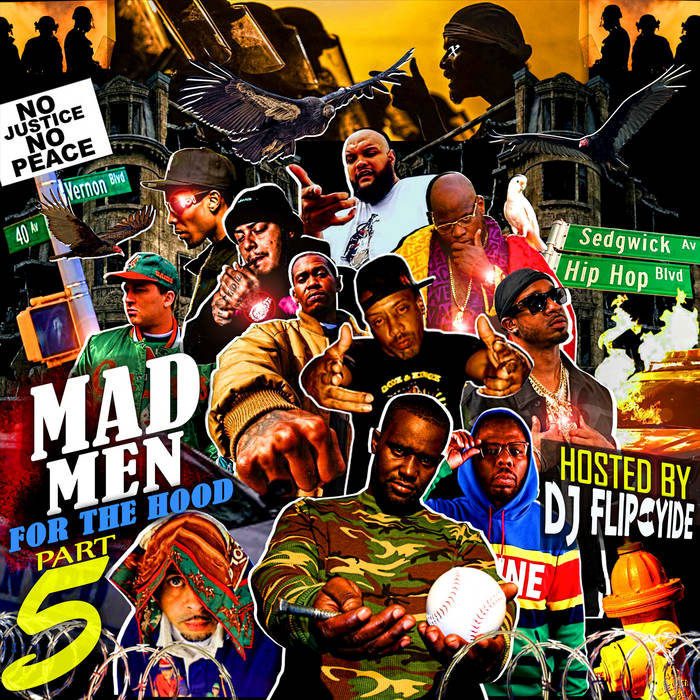 Location: USA
1.Quarantine – GOD pt 3 – Prod Twiz The Beat pro
2.Ny Ny- Blaq Poet ft Comet – Prod The Blaq one,Dj E.Rex
3.FireTeam – King Magnetic & Blaq Poet ft Comet,Sticky Money – Prod Alcaplla
4.Be There – J Hood ft Big Twins – Prod Max Dollas
5.Same Damn LO sweater – El Da Sensei, Sadat X,Thirstin Howl The 3rd, Life Long, Loer – Prod J Sands
6.In Da Jungle – Comet ft WyldBunch – Prod AstroVandalist
7.War Drums – Meyhem Lauren ft Hologram, Benny The Butcher – Prod Dj Muggs
8.Asian Kingpins – Planet Asia, Hus Kingpin – Prod Buckwild
9.Grimey Cloth – Comet, Dj TMB – Prod Mika Dough
10.Silver Surfer – Dj Flipcyide, Comet – pd Sal Barz
11.Wormz – Comet ft Daniel Son – Prod MMX
12.Johnny Cash – GOD pt 3 – Prod Twiz The Beat Pro
13.Animal – Blaq Poet – Prod The Blaq One, Dj E.Rex
14.Underground Rappers -King Magnetic ft Blaq Poet, Napoleon Da Legend – Prod Alcapella
15.Crescent Skrolls – Comet ft Tone Of Voice – Prod Dj Swab
16.Bourbon Street Gutter Wear – Daniel Son – Prod Buckwild
17.Street Religion – Meyhem Lauren ft Roc Marciano – Prod Dj Muggs
18.Fully Loaded – Rome Streetz, Rim Da Villain – Prod Buckwild
19.YFN – Meyhem Lauren, Raekwon – Prod Buckwild
20.10 From This Clip – Flee Lord – Prod Buckwild
21.Empty Promises – Cormega – Prod Street Runners
22.Floor Shot – Daniel Son ft Asun Eastwood – Prod Future Wave
23.One Shot Kill – Labba ft El Da Sensei – Prod PF Cuttin
24.City Of God – Cormega – Prod Street Runners
El DJ chileno DJ Ropo nos regala una magnífica mixtape de temas inéditos y unrealased con mc's chilenos y argentinos de los últimos dos años. Check it fam!!
Location: Chile
Dj Ropo – Intro (Prod. Drama)
Franco illest – Bombardeo (Unreleased)
J Garden – Atribuciones Pt. I (Sabiduría uanfo)
Bin Nahuel – B2 hacia adelante (Prod Teymou)(Unreleased)
Morteros Crew – Cruza la vereda (Unreleased)
qp2h – Intro maketa bitd (Pista Sread Unreleased)
Flaco Vazquez – Inédito
Taros x Menesed – Untitled
Basek – Devilside (Inédito)
Cronelnegro – Busca vidas (Unreleased)
Negro Juanz – Freedom & Power (Prod. Joc Beats)
Eliecer – Untitled (Unreleased)
Menesed – Untitled (Unreleased)
Phedro Peligro – El respeto me lo gano rapeando (Preview)
Tomah – Holyshitt (Unreleased)
ranco illest – Ejecución (con Menesed) (Unreleased)
Big shout outs (Beat Bignoise)
Old Zen – Untitled (Unreleased)
L Gonzz – Inedit Track
Creenshet & Ruff T – Untitled (Unreleased)
Krispin Gonzalez – Untitled (Preview Beat Negro Zoo)
ESR – Propósitos (Unreleased)
Dj Drone & Dj Ropo – Respect (Prod. Drama)
Morteros Crew – Música abrazándome (Inédito)
NouNeim89′ – Crónica RMX A (Unreleased)
Conflicto Urbano – La Conocí (ver2 Prod. Drama)
Franco Illest – Is In Da Jaus (Unreleased)
Efeuvecru – Untitled (Unreleased)
B'Diggaz – Fallback (Inédito)
SiHay – Unreleased (Unreleased)
IL Tano – Gitana (Inédito)
Crenshett – Untitled (Unreleased)
Saikoraptonico – Perdurando (Unreleased)
Big shouts out 2 (Beat Bignoise)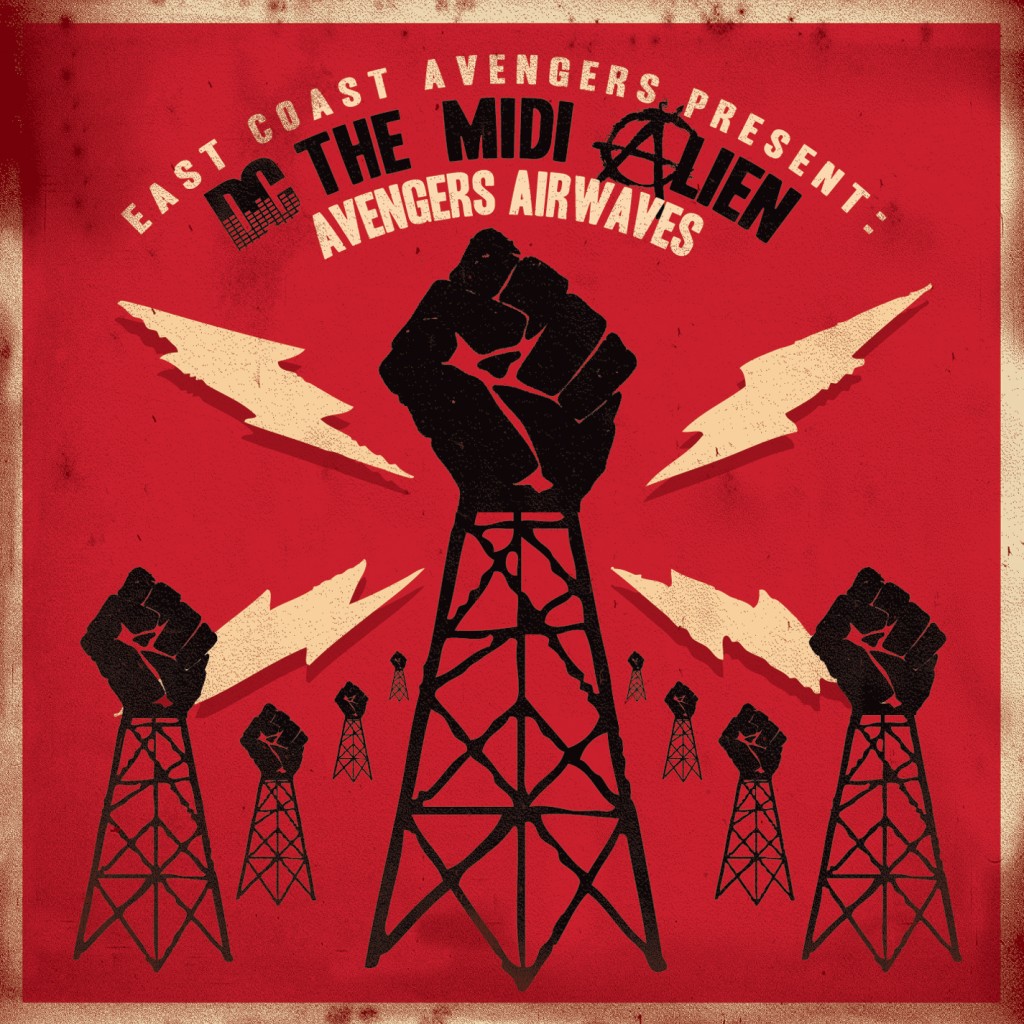 Quality: FLAC (Tracks +CUE)/320 Kbps – Location: USA
01. Rushmore Tune-Up (Intro)
02. National Threat (feat. East Coast Avengers)
03. Man Made Ways (feat. Slaine, Tha Trademarc, Vinnie Paz & Sabac Red)
04. Ain't Shit Changed (feat. Outerspace)
05. Another Hundred Days In (feat. Tha Trademarc)
06. Revolutionary Theme Music (feat. Esoteric, Main Flow & King Magnetic)
07. The Spirit, Pt. 2 (feat. Champs vs. The League & Tha Trademarc)
08. Dispossable Heroes (feat. Nabo Rawk & Apeshit)
09. Pawns and Rooks (feat. Blaq Poet, Esoteric & Akir)
10. World Wounds (feat. Sabac Red, Tha Trademarc, Ishiek & DJ DFI of Revolution of the Mind)
11. Riot Gear (feat. Tha Trademarc, Termanology, Singapore Kane & Big Shug)
12. The Right to Remain Violent (feat. East Coast Avengers & Reef the Lost Cauze)
13. Technology Takeover (feat. Granite State)
14. Soldiers/Survivors (feat. Esoteric, Boycott Blues & Godilla)
15. Ride for a Cause (feat. Reef the Lost Cauze, Doap Nixon, Blacastan & Reks)
16. Artists in a Time of War (feat. Tha Trademarc)
17. Recession (feat. Jon Hope & LB)
18. Birth of a Nation (feat. Reks)
FLAC
320KBPS
Quality: 320 Kbps – Location: USA
01. Genesis of the Omega (prod. by The Alchemist)
02. Bar-Barian (prod. by The Alchemist)
03. Pyrex (prod. by Amp)
04. Price & Shining Armor feat. (prod. by Wool)
05. Title Track (prod. Eric G)
06. Straight Music (prod. by 9th Wonder)
07. STFU Part 2 (prod. by The Alchemist)
08. Hush (prod. by Khrysis!)
09. Solomon Grundy (prod. by Eric G)
10) Frankenberry (prod. by Stu Bangaz)
11. BBQ Sauce (prod. by Evidence | Co-Produced by Babu)
12. Bully Rap (prod. by The Alchemist)
13. By The Way (prod. by Evidence)
14. Battering Bars (prod. by Beat Butcha)
15. The Hardest Nigga Out (prod. by Beat Butcha)
Quality: FLAC (Tracks +CUE)/320 Kbps – Location: USA
Producer – Kyo Itachi
01. The Code Of Omerta Intro
02. Raggety Rappaz
03. Chop It Up
04. Starz Of The Godz Featuring – C-Rayz Walz, Elohem Star, L.I.F.E. Long
05. 36 0's
06. The Code Of Omerta
07. Rat Rappa Skit
08. Rat Rappaz Featuring – Bourne Grimey
09. Ain't Nothin Free Featuring – Feme 9, Trife Diesel
10. Herbal Remedy Featuring – Mage 2
11. Nobody Carez
12. Murder Paragraphs
13. The Hitman
14. The Elevated Elevator
FLAC
320KBPS
Quality: FLAC (Tracks +CUE)/320 Kbps – Location: USA
01. The Revenant
02. Pull Up
03. Killmongor
04. Hilfiger
05. Tremendous
06. Belafonte feat. Conway
07. Medusa
08. Breathe feat. Kool G Rap & Smoothe Da Hustler
09. I Am
10. Pita Roll
11. Jump Em feat. Ruste Juxx
12. Champion feat. Chris Rivers
13. King
FLAC
320 KBPS
Quality: FLAC (Tracks +CUE)/320 Kbps – Location: USA
1. Know Introduction Featuring – King Just
2. Every Man 4 Himself
3. We Play 4 Keeps
4. Tha Product Featuring – U-Neek
5. Uncivilized
6. No Part A Me
7. Lyin' King
8. Richman Poorman (Act One)
9. Jon Doe
10. Make Or Take Featuring – Smoothe Da Hustler
11. Warriors Featuring – Bounty Killer
12. 4 Chicken Wings And Rice
FLAC
320 KBPS
Quality: FLAC (Tracks +CUE)/320 Kbps – Location: UK/Germany
1. Intro
2. Ninjaz In The Mist ft. Christmaz & Tesla
3. Till The Beat Won't Stop
4. We Are HipHop ft. Noritsu
5. The Still Picture
6. Beyond The Drums
7. Gang Of Trees ft. Noritsu
8. The Afterlife ft. Rob Really & BadFX
9. Too Many Pictures
10. 3 Wonderers
11. The Everyday Headnod ft. Mic Donet
12. Alone At The Broken Home
13. Wild Flowers (The Musical) ft. Rob Really
14. A Monkey Called Nature
15. Poetry Is Movin' ft. Noritsu
FLAC
320 KBPS