Re-Uploads
Quality: 320 Kbps  –  Location: Colombia
1. Círculo Vicioso
2. Navegando
3. Ningún Lado (feat. Rapiphero & DJ Dmoe)
4. Sin City
5. John Malkovic
6. El Cóndor (feat. DJ Dmoe)
7. Quién Pidió Pollo (feat. Doble Porción)
8. Clásico Herrera (feat. Vic Deal & Crudo Means Raw)
9. Rapiña (feat. Métricas Frías, Mañas & Crudo Means Raw)
10. Interludio
11. Granuggio 2200
12. La Murga (feat. Mañas & N. Hardem)
13. Qué Hay Pa' Hacer
14. Demencia Senil (feat. Doble Z, Métricas Frías & Rapiphero)
15. Sueños de Plástico (feat. La Grasa)
16. De Pe a Pa
17. You Can't Compete (feat. DJ Dmoe)
18. Outro
19. Candela Pa' la Vela (feat. Piel Roja)
20. El Agujero (feat. Geko)
Quality: 320 kbps – Location: USA
1. Pentro
2. Showdown
3. Do You Feel Lucky?
4. Words For Weapons
5. Doctur Danegurous
6. Fuckin' Animal
7. Killing Machine (Feat. Mark Deez)
8. Lift The Veil
9. Puppet Masters (Interlude)
10. The Deception
11. Think About It (Feat. LABAL-S)
12. Way Of The Shinobi
13. R.H.L. (Respect,Honor,Loyalty)
14. The DANEGUR Zone
15. Pray 2 God (Feat. Diabolic)
01. Do You Remember ft Set2, Tha Soloist and Spliff McGriff 03:14
02. Gladiator ft DJ TMB, Rhymin Ryght and Nero 03:08
03. Lay Em Down ft LA Dog, Cream and Cuban Pete 03:22
04. Spell It Out ft Trissy 03:05
05. Machine ft Spliff McGriff and Set2 02:21
07. Test Your Might ft DBoy and Swann 02:44
08. Legacy ft Constantine Tha G, Kwote1, Klive Kraven and Devilz Speciez 04:29
09. You Dont Want None Of This ft Cuban Pete and Madclip 02:39
10. Set It Off ft Set2 02:59
11. Up In Here ft Methadist and Trinz 04:11
12. Stand In Command ft Relik Berkowitz, DJ TMB, Kanis Lu and Absulute Karnage 04:21
13. Too Many ft Resin, Tizic and Constantine Tha G 03:18
14. Use It Right ft Constantine Tha G, Billy Tha Kid and X-It 03:11 
Quality: 320 Kbps  –  Location: USA
01. SheChoseMe!!!!
02. MsBetty!!!
03. FonkyLala!!!
04. HeavenFour!!!
05. INeverKnew!!!
06. FindingDeo!!!
07. EarlyJam!!!
08. GirlUFine!!!
09. MellowSmoove!!!
10. UncleBobby!!!
11. ChunkySoul!!!
12. TownBidness!!!
13. CloserToo!!!
14. YoYoBoogie!!!
15. BobbiSoul!!
16. AhhMan!!!
17. LoveKills!!!
18. CouldMeetYou!!!
19. GlassOfOj!!!
20. FatAlbertAndRudy!!!
21. DaDaDaDaaah!!!!.
22. ToHoldYou!!!
23. TheNeoCole!!!
24. FightGood!!!
25. StillStanding!!!
26. SirBlue!!!
27. SoulSeasons!!!
28. HappyHome!!!
29. GottaGetOver!!!
30. NeverHathSeen!!!
31. ForeignAgent!!!
32. InLuvWithU!!!
33. TellMeNow!!!
34. EmmanuelAfterDark!!!
35. MIstakesToo!!!
36. SeeTheSun!!!
37. WillieDynamite!!!
38. CantRun!!!
39. CommuniunJuice!!!
40. TheHardline!!!
41. HeyHeyAwwBabe!!!
42. SisterChoppin!!!
43. AndNeedYou!!!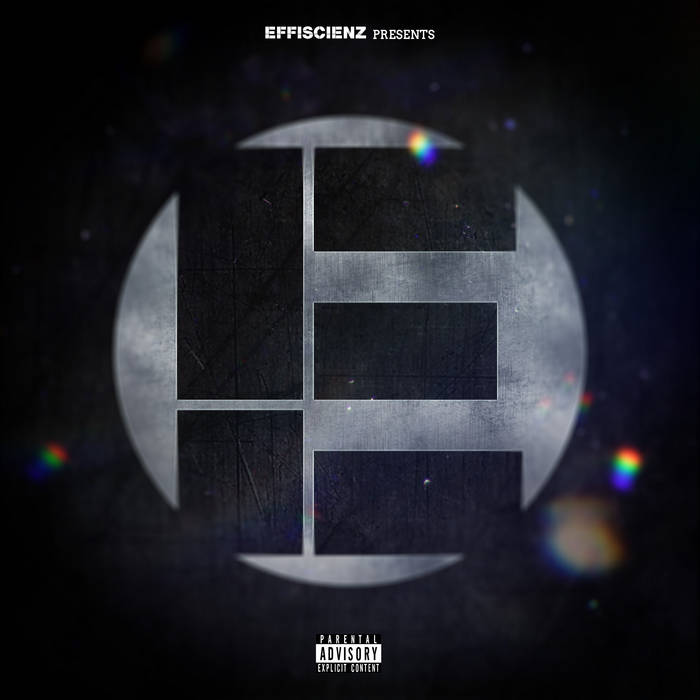 Location: France
01. DJ Self – I Got That Shit [prod. Funkonami]
02. Fel Sweetenberg – High Noon [prod. DJ Brans]
03. Union Blak – A Jersey Tale [prod. Sir Williams]
04. Vic Spencer – Hang Dry [prod. Mil]
05. AKD – The Return [prod. Deepstar]
06. Edo. G & Raf Almighty – Demonstrate [prod. Street Wyze]
07. Sauce Heist – Nu Crack Babies [prod. Junior Makhno]
08. Roc Marciano & Tha God Fahim – We The Best At It [prod. Street Wyze]
09. M-Dot & DJ Djaz – Parisian Nights [prod. DJ Brans]
10. Fel Sweetenberg – The Drill [prod. Fel Sweetenberg]
11. Jimmie D – Dragoon [prod. Nicholas Craven]
Quality: 320 – Location: USA
1. Intro
2. Who Goes There
3. Hysteria ft. Alucard
4. Dime A Dozen ft. INF
5. Live On ft. I Am Many
6. Cross The Line
7. God Complex ft. Hell Razah
8. Music Scientology
9. Get It In ft. Jise
10. Reconstruct Your Design
11. I Think
12. Home Theatres ft. Alucard
13. Take Form
14. Silent Treatment ft. Critical
15. Omnicient ft. Reef The Lost Cauze
16. The Claw
17. Stepped On A Platfrom ft. Relz
18. Rising ft. Planetary (AOTP), & Alucard
19. Cruel Writters
Quality: 320 Kbps – Location: USA
G-Clef Da Mad Komposa y Archangel Metatron son de Queens y konforman Lost Secret, una muy buena kombinacion de voces sobre unas bases kon sabor Under-NewYorkinas ke tanto nos gusta.
Rap seko solo para avanzados, si os gustan los ritmos vacilones y el rap de aplausos podeis ahorraros la deskarga , esto es R A P krudo directo al timpano…
Intro (ft. Mowie Kei)
Les Mysteres
You Suck
Sixteen Crucified Messiahs
What if God Was a Girl (ft. Jakineko)
Wild Wild East (ft. B.'.Yakin Allah)
The Biff Song (ft. Christbearer)
Sicilian Kombat (ft. Soul Kid Klik)
Godz and Masonz (ft. Buddha Monk)
Conspiracy Theory (ft D The Dragon)
Lost Secret
Requiem for The Fallen (ft. Malik, Dedicated to Weldon Irvine)
Mad Hatter
Quality: 320 Kbps – Location: USA
Y para completar el album en solitario con solo 2 temas rapeados a cargo de Lo Deck y I Self Divine, el resto, una demostracion de variedad de ritmos y bases hipnotizantes.
01. Just A Sample (Intro)
02. Body Double
03. Memento
04. T.a.B
05. Paper Bag Boxer
06. Mom's Revolver
07. Off The Horizon
08. Interlude One
09. I Want It All Feat. I Self Divine
10. The Hashishin
11. Joint Operation
12. Interlude Two
13. 20 Million Miles
14. Cliff Banger
15. Coup D'Etat Feat. LoDeck
Quality: 320 Kbps – Location: USA
Muy en la linea de la anterior subida, tambien afiliados a Wu Tang y dando kaña desde el 94 , despues de varios kambios en la agrupacion original el grupo lo konforman actualmente: Killah Priest (aka The Iron Sheik From The Middle East), Hell Razah (aka Israel The Arch Angel), Prodigal Sunn y 60 Second Assassin.
Un trabajo recien salido del horno pero kon sabor añejo, el sello de Wu se deja sentir durante kasi todo el disko incluso esos rapeos aveces fuera de ritmo pero kon estilazo ke karacterizan al Clan. Estamos ante un gran trabajo, ke deja un buen sabor de boka en su totalidad y ke kontiene unos kuantos hits de peso komo 'M.O.A.N." o "War Zone".
01. Words From The Assassin
02. Sword Style
03. M.O.A.N.
04. Clockz N' Kingz (feat. Timbo King, 12 O'Clock, Chi-King)
05. Remarkable Timing (feat. Masta Killa, Popa Wu, M-Eighty)
06. War Zone (Remix) (feat. RZA, La The Darkman, Prodigal Sun, Timbo King, Da Division)
07. Cloud 9 (feat. Heaven Razah, Shabazz the Disciple, Son One, Kristina Green)
08. No Face
09. Paradise (feat. Killah Priest, Timbo King, Kristina Green)
10. Love Burns (feat. Prodigal Sunn, Phillie)
11. The Throne (feat. Planet Asia)
12. Dead Flowers Pt. 2 (feat. Bronze Nazareth, C-Rayz Walz)
13. Fizza Funky
Quality: 320 Kbps – Location: USA
Que no os engañe la fecha del lanzamiento del primer disco de este grupo de California, es como ponerse un disco de la epoca dorada a finales de los 90. Rap pausado pero hipnotizante el que hacen estos tios de la costa oeste afiliados a wu tang killabeez, sus componentes son Anthai, Broken Tonque y Martial Arl y como la traducción al español diría, 71CRUDO! Testeen.
01. Martial Art
02. Revenge
03. Bloodline
04. The Last Fight
05. Drunken Master
06. M.C. Classic
07. Mask Men
08. Fuck Y'all
09. June 21st
10. Stay True
11. You've Been Bad
12. Life Is Hard
13. Sun Moon & Stars
14. Two Places @ One Time
15. 71War
16. Raw Fish
17. The Master & The Student
Quality: 320Kbps Location: USA
A.N.T.I. y Vyzualz konforman este duo nacido en la kuna del rap de la west koast,Los Angeles.Kolegas y kolaboradores de los inkansables Cypress Hill, musikalmente komparten mucho en su esencia.
Flautas,trompetas y kajas para kalzarte el headphone y eskuchar un LP ke lo merece.
01. Pre Show
02. Start Of The Beginning
03. Where You From
04. We The Ones
05. That Raw Shit feat. Sen Dog (of Cypress Hill)
06. Don't Sleep
07. One Too Many
08. Get It Right
09. Journey Of Life
10. Hip Hop Worldwide
11. Watch
12. Welcome 2 The Darkside
13. Die
14. End Of The Beginning