AUSTRALIA
Quality: 320 Kbps – Location: Australia
1. Oakbridge x Randy Mason x Mastermind x DJ Aslan – Breaking Bread
2. Sivion x Rel McCoy x Marksman Lloyd – Done With That
3. Pythagoras the Praying Mantis x Mistery x JustMe x Resident x Lex – Enter The Vision (Doppelganger Project)
4. Izzy x Flashtheonly x MP Ancient x Mastermind – Monstrous
5. The Profit x Urban D x Samuel Roberts x Meek Starkiller x MC Still x Grungy Boguez – Turn Of The Tides
6. Sev Statik x ILL Clinton x Sounds Like Dsipl x Kris-Bo x Damion B. Sanders x Mistery x Monks – Skip The Formalities
7. Pythagoras the Praying Mantis x Nfors x Jonnie 3:16 x Grungy Boguez – The Lion's Share
8. CDH Live! x Monks x D4C x DJ Lord Fader x ReFlex The Architect – For Such A Time
9. Jabs x River x Th3rdkind x Ryland Junior x Sundance – 2 Much 4 The Brain
10. Izzy n The Profit x Braille x Kris-Bo – The Knowing (Remix)
11. Rel McCoy x Soul Original x Oakbridge x DJ Lord Fader – Caught Up
12. G Funktion x Silas x King Ali Beats – Directed
13. Will Small x Rochelle Watt x Shelly.H – Breath
14. Izzy n The Profit x Jon Corbin x Grungy Boguez – We Won't Run
15. Resident x Cas Metah x ILL Clinton x Reckoncyle x Sounds Like Dsipl – The Root Cause
16. Brother E x Monks x Laurian Bougaardt x TeOp x MP Ancient – Raise (Give It Up)
17. Brad Sabat x Werd x D.Minor x Sundance x Kris-Bo x Mastermind – Unbroken
18. LXX x Daniel x Eluan x Franco.$ – Vine
19. Hemelbesem x Mistery x Shelly.H x ReFlex The Architect – Under The Table
20. DavidWan x Enoch Vasquez x Young Faith x MP Ancient – The Good News
21. Jabs x WU-ZILLA x BEQII x Oakbridge x Mastermind – Blessed Enough
22. JustMe x Ten.Roc x Jonnie 3:16 x Mark Durksen x Mastermind – Train Track
23. Propaganda x DJ Efechto x DJ Aslan x MP Ancient – Majestic Birds (In Memory Of DJ Efechto)
24. The Profit x Izzy x Samuel Roberts x Nifik x Hadez x Percy Page x Unkle x LiCon x Jonnie 3:16 x Genesiz x Eskatology x Dublt x Young Faith x C-Side X Reboz x MC Still x Nfors x Justasifi'd x BEQII x Oakbridge – Werd On The Street 2.0
Quality: 320 Kbps – Location: Australia/USA
1. Rocko Reprezenta
2. I'm on Fiiire featuring Mic Handz, Rockness Monsta
3. Wisdom of Da Funk Doc featuring Redman
4. Hip-Hop Iz All I Do featuring Sticky Fingaz, Sickflo, Mic Handz
5. Classix featuring Doitall, Krazy Drayz
6. Bak 2 Da Boom-Bap featuring Artifacts, Protektahz
7. Keep The Art in Da Heart featuring Kali Ranks, Starrlight, the Dreaded MC
8. Be King featuring Strictly DT, Frukwan, Bertie Anderson
9. Spitta Up featuring MDMC, Ron Ransom, Mikoen, Bluntfield, Loftwah, Sipn, Lady Lotte, Mute MC, Mic Organic
10. Animalistix featuring M-Eighty, Crumbzilla, Turin Robinson
11. Smaaash featuring Method Man, Bertie Anderson, JR.
12. Fuk Wid It featuring Starang Wondah, Louieville Sluggah, JR.
13. Get Em featuring Fredro Starr, MDMC, Sickflo
14. Poetical Prizoners featuring Rockness Monsta, Sickflo, Krazie Kraze
15. Challenge of Da Godz featuring Isor, Light Bringa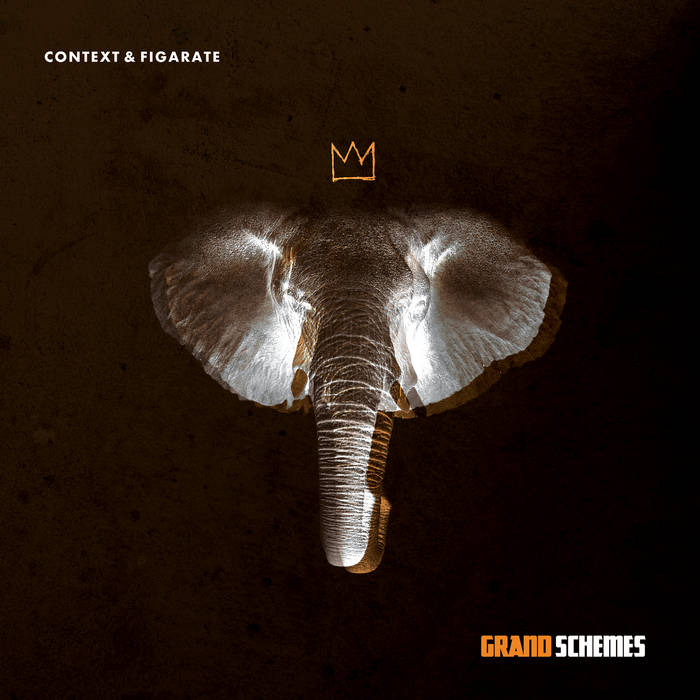 Location: UK & Australia
1.Schemes 101 (Cuts by Stu The Don) [Produced by Figarate]
2.Pesticide (feat. Frogman & Bill Medley) [Produced by Figarate]
3.Grand Schemes (cuts by GhostNotes) [Produced by Figarate]
4.Ancient History (Cuts by Stu The Don) [Produced by Figarate]
5.Downtown Drift (Saxophone by Ryan D) [Produced by Figarate]
6.Syllabus 88 (cuts by DJ Ads) [Produced by Figarate]
7.The Section [Produced by Figarate]
8.Rhyme Lasagne (feat. Tenth Dan, Stu The Don, Jimmy Pike, Gilly Man Giro, KropsMan, Ryan D, Keggles & Mark Fear) [Produced by Figarate]
9.Once Again (Cuts by Stu The Don) [Produced by Figarate]
10.Alias (Only for Vinyl Pre-order BONUS) [Produced by Figarate]
Aussie MC Context associates with the UK producer Figarate to create Grand Schemes album collaborative. Feats of Frogman, Bill Medley, Tenth Dan, Jimmy Pike, Gilly Man Giro, Kropsman, Keggles & Mark Fear. Also appears Stu the Don, DJ Ads, GhostNotes for the cuts and Ryan D with the saxophone.The LP is available in digital and vinyl on their Bancamp.
Check the album and support the real one's fam!!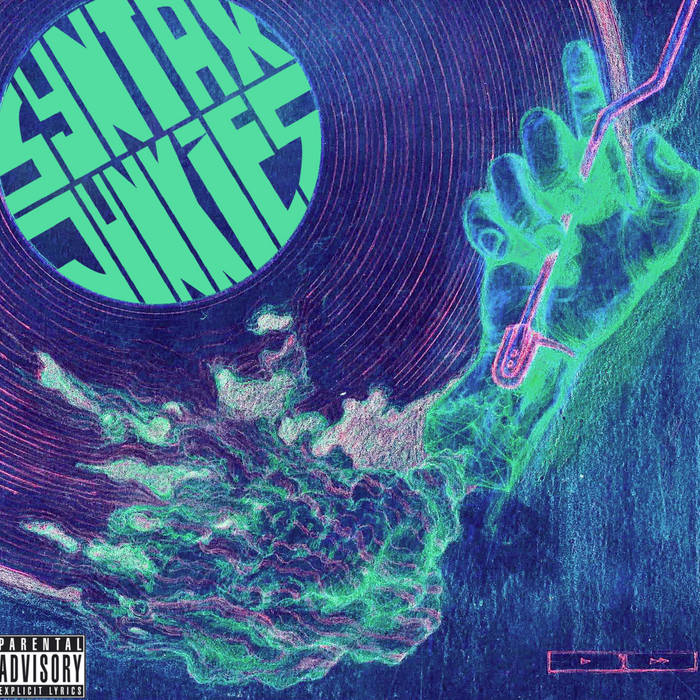 Location: Brisbane, Australia
1.Super Soldiers
2.Fuck Your Crew
3.DJ Bongmouth
4.Step Back
5.Right Now
6.Shadow Clonez
7.Mesc Is In
8.Outshined You
9.Echo Chamber
10.Gonna Need An Army
11.Thought Criminals
12.The City
13.Why Won't You Die
14.Break Free
15.Weight
16.War
17.Light & Dark
18.Story Time
19.Psychosis
20.Sick As Fuck
21.You Don't Know
22.Panic Button
Check out the debut album from our brothers Syntrax Junkies. The album is produced by Estranged, Nerve, Joe Crooked & El Toro. Lyrics by Mesc, Jolly Rotten, Spekter, and Nerve. Cuts by Nerve, Estranged & Jonnhy Love.
Quality: 320 Kbps – Location: USA/Australia
1. Brace Yaself for This Ride
2. The Realm of Realness (feat. Philmoregreene)
3. Came up as Hustlers
4. 2 the Hard Way (feat. Innocent?)
5. Let It Flow
6. Rappers Step up to This
7. Good Cop Bad Cop (feat. Punchline, Kooltajthegr8, Innocent?, Gee Bag & Napoleon Da Legend)
8. Its a New Day
9. Gladiator Bars (feat. Dro Pesci)
Quality: 320 Kbps – Location: World

1. Buffalo Bill Feat. Decypher Us
2. Off the Rails Feat. Decypher Us, Madchild
3. Good Cop Bad Cop
4. Ghengis Khan Feat. Baskiat, Nonne
5. No Standards Feat. 2Face
6. Outta Control Feat. Decypher Us
7. Go the Distance Feat. SwizZz, Jason Matts
8. Sundays Feat. Tofurious Styles
9. The Menace and the Monstrosity Feat. Nut kaze
10. Addicted09
Quality: 320 Kbps – Location: Australia

1. Where You From (feat. Gunsta)
2. Cop Killa
3. 22 Snub Nose (feat. Gunsta & Gravy Baby)
4. Brain Freeze (feat. Usta)
5. Attent Hut (feat. Bruce Brazen)
6. Heroin N Airmax (feat. Usta)
7. The Fighters (feat. Gravy Baby & Emcee Killa)
8. Class War
9. Free West Papua
10. Fuck Swag
11. Fuck Rappers
12. Livo
13. Prime Example
14. Rockn In A Commodore
15. So What
16. Stolen (feat. Lady Lash)
17. Therapy
18. We Aint Give A Fuck
19. What
20. Writers Block
21. Vibrations
Quality: 320 Kbps  –  Location: USA/Australia
1. Intro.
2. Prophetic Visionz (feat. Cella Dwellas)
3. Still Spitt'n Fire (feat. Rockness Monsta)
4. When Tha Ink Flowz (feat. Sadat X & KRS-One)
5. Which Eva Way Tha Windz Blow (feat. Bertie Anderson & Timbo King)
6. Tekz-N-Effect
7. Madd Rush (Remix) (feat. Sticky Fingaz, Fredro Starr & Onyx)
8. Hood On Da Map (feat. Supreme The Eloheem & Ruste Juxx)
9. Oxygen
10. Protekted Speciez (Rare Breed) (feat. BoBlakk & Mic Handz)
11. Culture Shock (Remix) (feat. Prodigal Sunn & Killah Priest)
12. Dayz of Cassettes
13. Obey Da Codez (feat. Lords Of The Underground)
14. Prophetic Visionz (Remix) (feat. Cella Dwellas)
15. Outro.
Quality: 320 Kbps – Location: Australia
1. Active Shooter (feat. Kwest Tha Madd Lad)
2. Despise the 85 (feat. ILL Conscious)
3. Experience the Best Teacher (feat. Ciecmate)
4. Which One's First? (feat. King Magnetic)
5. The Chosen One (feat. Recognize Ali)
6. WeeBey (feat. Daniel Son)
7. Fake Fancy (feat. Rockness Monsta)
8. No Fear (feat. Supreme Cerebral)
9. Thought Patterns (feat. Thampson.P)
10. The Wrath of Dr. Brainfreeze (feat. Freak Tha Monsta & Miggs Son)