Spain
KONSCIENTE STADO regresa con fuerza con 39 obras repartidas en 4 bloques 4 conceptos dentro del Rap de culto y Konsciente que hacen del proyecto su ópera magna.
Hardcore-rap épico atmosférico y boom bap arropados con unas instrumentales de ensueño para los amantes del rap hardcore más estricto.
Support the reals! KAOS D — Verkami
Location: Córdoba, España
1.1st Class
2.Mantequilla Nápoles
3.Vibrate The Streets
4.Smooth Hardcore
5.Higher Degree
6.Mind Over Matter
7.Eardrum Murder
8.Facts
9.12 O'Clock
10.Alone In The Dark
11.My Inside
12.Psychological Warfare
13.The Frank Morris Escape
14.Jenna's Ass
15.Real Vision
16.Cry
17.Winter In My Mind
18.DeNiro
19.Fuck The World
20.Al Recordar
21.High Voltage
22.Could Feel
23.ALC & EV Tribute
24.Killer Flow
25.Kubrick's Mind
26.Fucking Real
27.Kalibre Kalifa
28.Se Acabo…
El MC canario Jairo, miembro del grupo Anoder Vaina, saca el segundo adelanto de su próximo disco. Nada por Aquí está producido por el canario Firo. Check it fam!!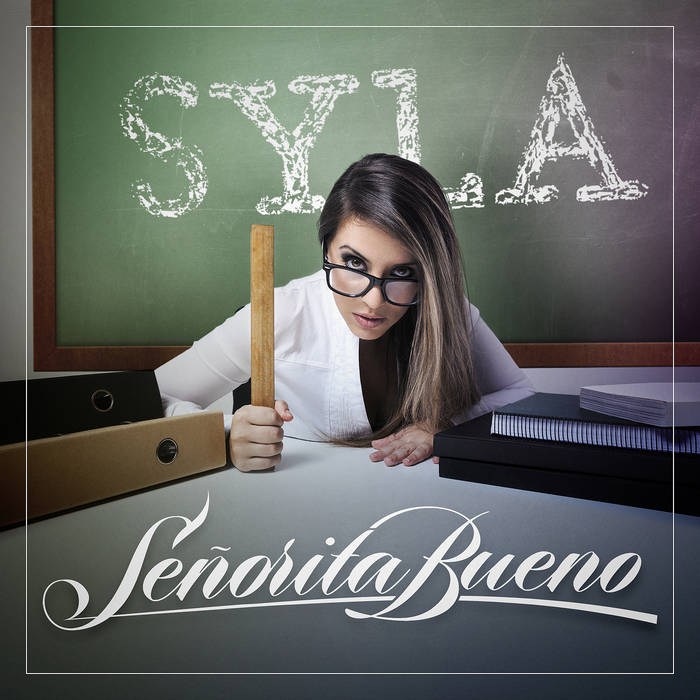 Location: Alicante
1.Syla vs Sheila (Prod. DHW BEATZ)
2.Cuando Escribo (Prod. Jas) Scratches Dj Zetén
3.Mira mi Muerte feat Lasai (Prod. Desface Beats)
4.Salva la Vida (Prod. Baghira) Scratches Dj Boo
5.El Calcetín de mi Ex (Prod. Baghira)
6.Señorita Bueno (Prod. Khaibeat) Scratches Dj Zetén
7.Yo me Cargué tu Seat Ibiza (Prod. DHW BEATZ)
8.No es Nada Serio feat Wöyza (Prod. Baghira)
9.Esos (Prod Chukky)
10.No Tengo Dinero (Prod. DHW BEATZ) Scratches por Dj Lázer
11.Oh No! (Prod. DHW BEATZ)
12.Mola que Flipas feat Frank T (Prod. Khaibeat)
13.Las Cosas se Acaban (Prod. Tron Dosh)
Fat Squad nos trae este tema junto al sevillano Jesuly y con Samubeat en la producción. Videoclip de Rawfilms.
Emblema presenta el 2o tema de su próximo álbum «K Project» uniendo fuerzas con sus inseparables M.Padrums a los beats y DJ Full FX en los cortes. Videoclip por Medussa.Co.
El MC Jairo, del grupo Anoder Vaina, desvela el primer tema del álbum que anda preparando y que se titulará «A pesar de todo», totalmente producido por Firo, miembro también de AV.El videoclip es obra de T.Kimono. Stay tunned fam!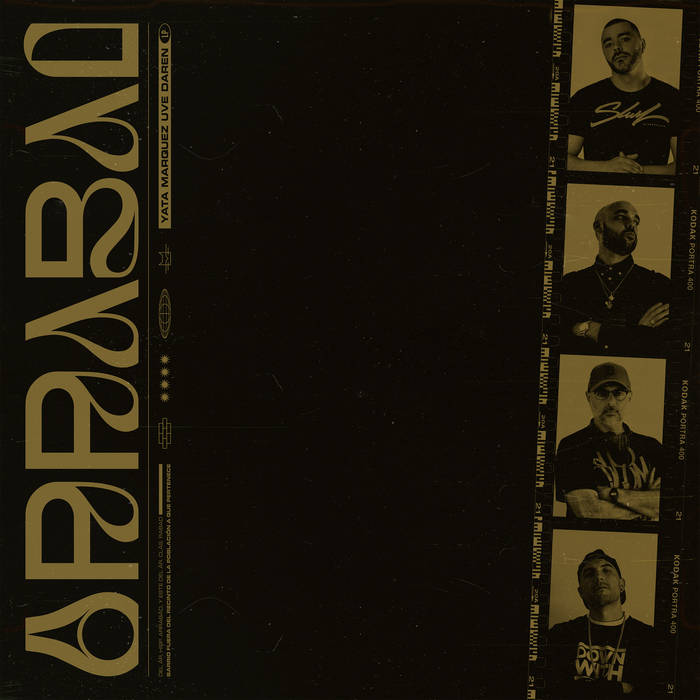 Arrabal es la unión de los Dj's santanderinos Yata y Uve junto al MC salmantino, Daren Dog, y el extremeño, F.Márquez, para publicar un LP de 10 temas. La cara Y (temas del 1-5) producidos por Yata y, la cara V, (temas 6-10) producidos por Uve. Todos los scratches por DJ Uve. Masterizado por M.Padrón. Hay una tirada de vinilo 12″ de 250 copias. Check it fam!!
Location: Spain
1.Elam argot. feat. Uve
2.Frecuencia perdida
3.Golden State. feat. Priteo
4.2 Capítulos
5.Escombros
6.Dios bendiga a España
7.Desde atrás
8.Blues, cerveza fría y pelis de mafiosos
9.Fotografías (Viola por Rubén Menéndez)
10.Postdata
Nuevo videoclip del MC granadino Breaker que suelta el remix del tema Ella. El remix está producido por él mismo y los scratches a cargo de Jauh. Check it!
Location: Sevilla
In his eyes (intro credits)
Pain inside (I welcome u)
Pimp counsel
Mundo imaginario ft OGSkvnk
No more (wait up for me)
The Devil´s Son-In_Law
Rekiem for a pimp (she tried so hard)
Wake up (been sleeping for too long)
Let me free (to find)
The upperclass (pimps operate with class)
I'm leaving (you're blind baby) ft OGSkvnk
SugarHill´s Revenge (final credits)
El MC dominicano Original Juan vuelve con su 3er disco titulado «Dominican Gang Star». Con colaboraciones de Piel Roja, Linda Mallé y David Sancho en el micro y en las prods Gordo del Funk, Bigla, Acid Lemon y Avenrec. Check it fam!!
01 Intro – Free (con Linda Mallé & David Sancho)
02 Number Juan (Prod.AvenRec)
03 Vivo vigilao Gordo Del Funk)
04 My man
05 Dominican Gangstar (Prod.Gordo Del Funk)
06 Check it out (Prod.Bigla
07 Don Juan (con Pielroja) (Prod.Gordo Del Funk)
08 I don't give a f*ck Gordo Del Funk)
09 The Chef (Prod.Acid Lemon, Gordo Del Funk)
10 23 (Prod.Gordo Del Funk)
11 Fake Friends (Prod.Unlgd)
12 M.V.P. (Prod.Acid Lemon, Gordo Del Funk)
13 La esencia (Prod.Unlgd)
14 My family (Prod.Gordo Del Funk)
El MC y productor granadino Breaker trae nuevo videoclip de su álbum «Universo – La Manzana de Metal» que salió el año pasado y que está producido por él mismo. Check it fam!