All Contries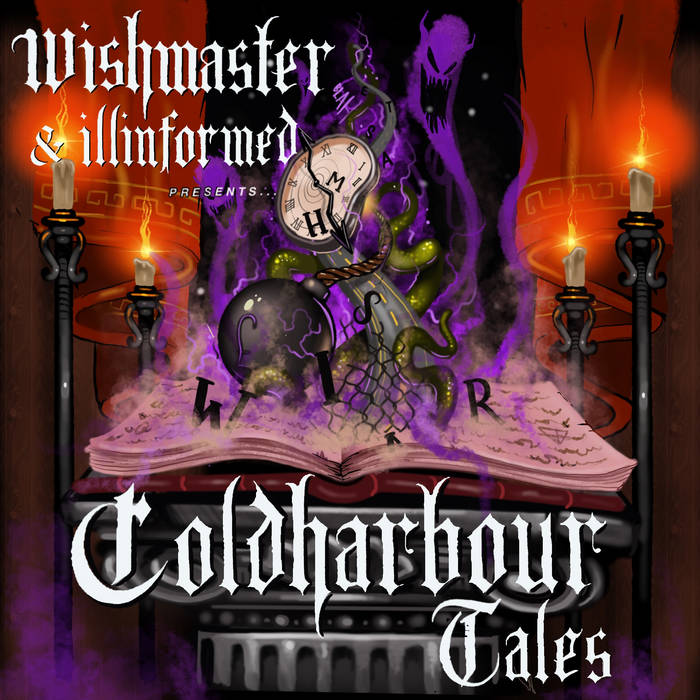 Quality: 128 Kbps – Location: UK
1. INTRO FT DADDY FERNO & BABYLON DEAD
2. GOT EM SHOOK FT AXEL HOLY
3. ME VS THE WORLD
4. CHEFS RECIPE FT DAT KID & GLOCK
5. 24/7 /365 FT GEE BAG
6. DOESN'T MATTER
7. PERSONA FT PETRELLI & TONA MONTONA
8. THEY BE WONDERING FT UPFRONT MC & VERB T
9. GOSSIP FT BVA
10. LATE NIGHT TALES FT SMELLINGTON PIFF & ERIC THE RED
11. REAL TALK / THE TALK IS REAL
12. STOP REWIND FAST FORWARD PLAY FT CHILLMAN
13. COLD HARBOUR TALES FT TACAVELI
14. TRUTH IN BETWEEN THE LIE FT LEAF DOG
15. TIME
16. SAY WHAT YOU WANNA SAY FT GLOCK, AXEL HOLY & FLYING MONK
KONSCIENTE STADO regresa con fuerza con 39 obras repartidas en 4 bloques 4 conceptos dentro del Rap de culto y Konsciente que hacen del proyecto su ópera magna.
Hardcore-rap épico atmosférico y boom bap arropados con unas instrumentales de ensueño para los amantes del rap hardcore más estricto.
Support the reals! KAOS D — Verkami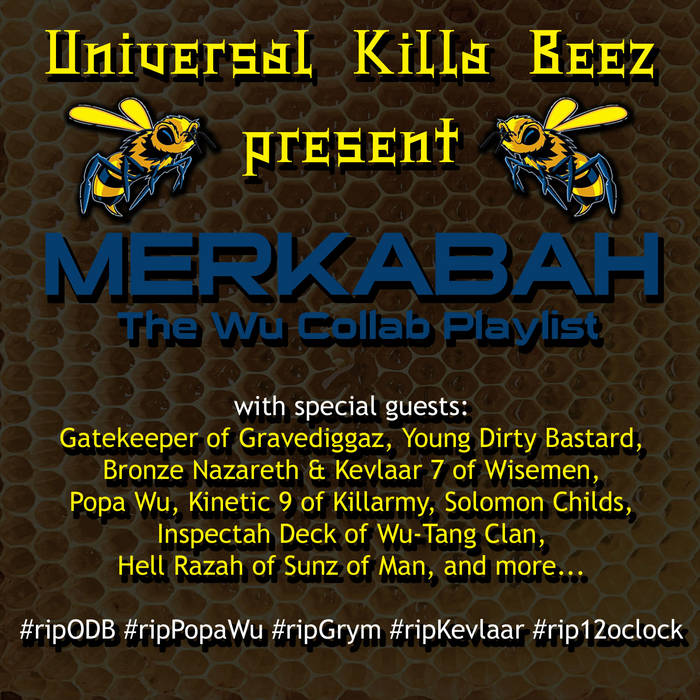 Location: USA
1.Greatness feat. Popa Wu
2.Burn It Down feat. Inspectah Deck
3.The Altar feat. Solomon Childs & Apreme
4.City of Ashes feat. Kinetic 9 & Lone Ninja
5.Black Heroin feat. Kevlaar 7, AMCR, & Da Flyy Hooligan
6.Inkubus feat. Young Dirty Bastard & WuZee
7.Mausoleum feat. Gatekeeper of Gravediggaz
8.Suicide Watch feat. Kevlaar 7 & Illah Dayz
9.Concrete Survival feat. Hell Razah, Jus-P, & Anthai
10.Soul Reaver feat. Bronze Nazareth, Hollow Christ, & White Lotus
11.The Heart feat. Solomon Childs & Brell Brayzn
12.Kevlaar Vest feat. Kevlaar 7 & Hollow Christ
13.Chief Leaf feat. Bronze Nazareth, Hollow Christ, White Lotus, & Sleep Sinatra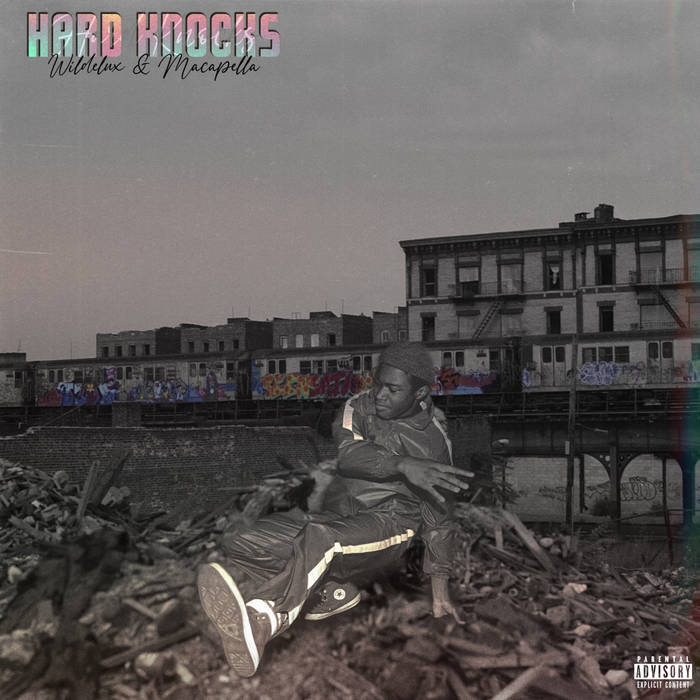 Location: USA
1. Life Imitating Art
2. Hard Knocks feat. DJ Modesty
3. Something To Say
4. Globe Spinning
5. Interlude 16 #1
6. Betterment
7. Anything You Want feat. Jolene
8. Passion Fruit
9. Interlude 16 #2
10. The Torch Bearer
11. Park Orchestra
12. Back In The Day feat. El Ay
13. Mayhem Metropolis
14. The Other Way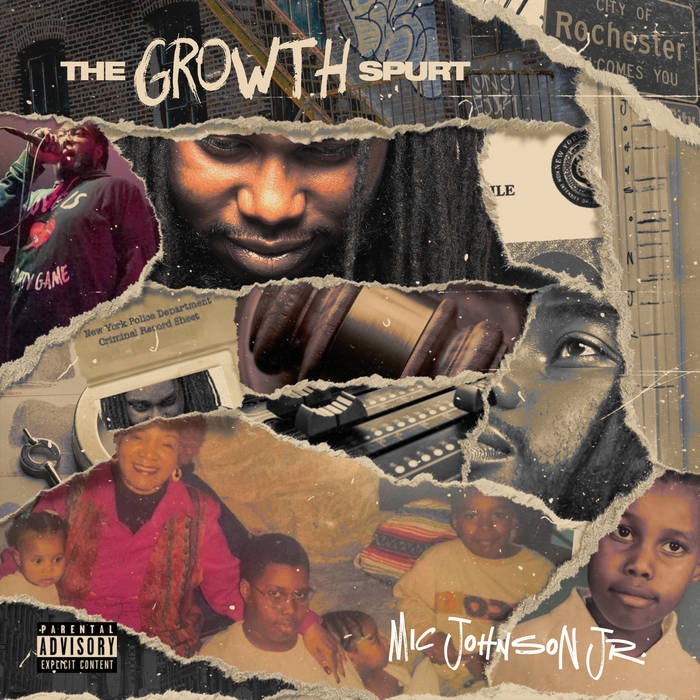 Quality: 320 Kbps – Location: USA
1. Intro
2. Self Employment
3. But Now
4. The Headnodder
5. Burnout (Feat. Trel)
6. Get Wit Me (Feat. DV Alias Khryst)
7. Hey Sucka (Feat. KXL)
8. Where It Came From (Feat. Hundoe Luck & Hooligan Ea$y)
9. You & Me (Feat. INF!)
10. Freeze (Feat. Chris Rivers & Rockness Monsta)
11. Vacation (Feat. Rina Swift)
12. Love/Hate Relationship (Feat. Emmy & Shée Blue)
13. Hold On To A Dream
Location: Canada
1.Morning Sunlight
2.A Strange Happening
3.Wind Scene
4.Secrets Of The Forest
5.Cathedral
6.Cathedral II
7.A Desolate World
8.Revival
9.The Seal
10.The End Of Time
11.Spekkio
12.Silent Light
13.Lavos
14.Magus
15.Singing Mountain
16.Tyrant
17.Depths Of The Night
18.Zeal
19.Schala
20.Undersea Palace
21.Black Omen
22.Epilogue
23.Outskirts
24.To Far Away Times
Quality: 320 Kbps – Location: UK
1. Shadow Work
2. My Soul (feat. Lateb & Apathy)
3. St. Luke's (feat. Apathy)
4. Upside Down Rose
5. Black Ocean
6. Jay V (Interlude)
7. Glass Moon
8. Dirty North (feat. The Real Dead Poet)
9. The Gallows (feat. The Real Dead Poet) [Explicit]
10. Shop of Horrors (feat. Donnie Menace, Lord Goat, Otis Ghost & Suave-Ski)
11. Forevermore (feat. Thea Alana)
Quality: 320 Kbps – Location: UK
1. On Your Mark (Intro) ft DJ Miracle
2. Stay True ft Reks, Ruste Juxx & Blacastan
3. Rap to the Future ft Dizzy Dustin, Mr Hooper & Moka Only (cuts by Kompoze)
4. Nonchalant ft Mark Fear
5. Bismillah ft Justo the MC, Johaz & Sleep Sinatra
6. Wolves ft Phoenix da Icefire & Cyclonious
7. Equality for Every ft Chima Anya
8. Lame Duck ft Tru Trilla, Fly Kwa & Prince Ak
9. Chinchillas
10. Reservoir Dogs ft Az Izz, Cymarshall Law, Speed Walton & Quip
11. Black Hole Cypher ft Kashmere, Truemendous, MysDiggi, Micall Parknsun, Joker Starr, Gee Bag, Confucius, Jehst & Phoenix da Icefire
12. Lead by Example ft Recognize Ali, Skyzoo & Juxx Diamondz (cuts by DJ Jazz T)
Quality: 320 Kbps – Location: France
1. KILLERZ KODE
2. REAL OF HITMAN feat. Q-Unique & GQ Nothin Pretty (cuts by Dj Keal)
3. NEVER UNDERESTIMATE
4. IT'S NOTHING (cuts by Dj Venum)
5. THE MOVEMENT feat. NOAH
6. IT'S OFFICIAL (cuts by Dj Grazzhoppa)
7. PSYCHO (cut by Dj TMB)
8. NEVER THERE feat. NOAH
9. NO ONE feat. MC Juice & Ang13 (cuts by Dj Venum)
10. FOR THE KROWD feat. Kool Sphere & Reef The Lost Cauze (cuts by Dj TMB)
11. MINDZ OF MUSIK feat. Jus One & Halfabrick (cuts by Drew Dollars)
Location: Córdoba, España
1.1st Class
2.Mantequilla Nápoles
3.Vibrate The Streets
4.Smooth Hardcore
5.Higher Degree
6.Mind Over Matter
7.Eardrum Murder
8.Facts
9.12 O'Clock
10.Alone In The Dark
11.My Inside
12.Psychological Warfare
13.The Frank Morris Escape
14.Jenna's Ass
15.Real Vision
16.Cry
17.Winter In My Mind
18.DeNiro
19.Fuck The World
20.Al Recordar
21.High Voltage
22.Could Feel
23.ALC & EV Tribute
24.Killer Flow
25.Kubrick's Mind
26.Fucking Real
27.Kalibre Kalifa
28.Se Acabo…
El MC canario Jairo, miembro del grupo Anoder Vaina, saca el segundo adelanto de su próximo disco. Nada por Aquí está producido por el canario Firo. Check it fam!!