Lovic UC
Location: USA
1.United Nationz Intro by Blaznez
2.Blaznez & E-Nice (Dynastie des Morniers) – Represento
3.Ben Malick – Destined To Rhyme
4.Ekinoxx – HH Culture
5.Substance810 Feat Ethemadassasin – The Hanging Gardens
6.Deen Burbigo Feat Alpha Wann – Immunité Diplomatique
7.Benjamin Epps – Zidane en 2006
8.Blaznez feat Cuervo Loomi – Palkepuede Freestyle
9.Chuck Norris Feat Mr Fp, Emcee Heavihandz & Nik Fury – War On Cybertron
10.Ekinoxx – Trop c'est trop
11.Dipdadi – Seguimos
12.Reak – 49-3
13.Grödash – Ghetto Littérature
14.Grödash – DASH #3 [Thugs N Harmony]
15.Ramson Badbonez feat Recognize Ali, Skyzoo & Juxx Diamondz (cuts by DJ Jazz T) – Lead by Example
16.Cuban Pete feat Krumbsnatcha, Kinetik, Solomon Childs – Around The Globe
17.Furax Barbarossa – Long fleuve tranquille
18.Blaznez – We in there Freestyle
19.Death Squad feat. Dr. Wahnsinn, Perfect K, Killa Milla, Légion D.Wise – No Fear
20.DixXxon – Felindra
21.Death Squad feat Dr. Wahnsinn – Perfect K
22.Ekinoxx Feat A6G & Ashaman – Piqure
PREMIERE INJECTION
INTRO : Soyez patient docteur… (Prod : Saï / Cuts : Dj Safe)
1. L'ARGENT DE LA DROGUE : Monologue d'un vieux dégueulasse (Prod : LeMed / Co-prod : En'Zoo)
2. AKBAL feat. MR JL : Ligne de conduite (Prod : Kheyzine)
SKIT : Une vie nouvelle
3. E.ONE : Pharaons (Prod : Ossama)
4. LE TELEPHONE ARABE : I.A
SKIT : Journée éprouvante
5. OCKNEY : B.K.S (Prod : Spezial Beats)
SKIT : Bientôt l'heure de la piqûre
6. EL PEP'S : Génération 2.0 (Prod : Homage)
7. FIZZI PIZZI x KYO ITACHI : 9.3 mm (Prod : Kyo Itachi)
8. D'OZ & DJ HERTZ : Pas de refrain (Prod : Stigmath / Cuts : Dj Hertz)
9. DJ CLIF feat. SHERYO : Le truc est simple (Prod & cuts : Dj Clif)
10. KARLITO : Biz Biz (Prod : Keor Meteor)
11. CHAM RAPPER : Toast (Prod Cultxre)
12. MIKYFLEX : S.N.E.W (Prod : Slivanoë / Cuts : Dj Kams)
13. ENZ feat. DJ SKANDAL : Phenom'Enz (A Phenomenz Variation)
14. SAKÉ : Couleur basique (Prod : Itam / Cuts : Dj Venum)
15. DEADI feat. VÎRUS : Avec des… (Prod : Banane)
16. SEÏSME : Stressology (Prod : Last Genius / Cuts : Dj Kayn)
17. G-ZON & RONSHA : Des bâtons dans les roues (Prod : Shaolin)
18. KYO ITACHI feat. ROCÉ : Puissance feu (Prod : Kyo Itachi)
19. NVX MUTNTS : Perce le secret (Prod : Phalo Pantoja)
20. MISÈRE RECORD feat CONVOK : Glitch (Prod : Misère Record / Cuts : Dj Odilon)
SKIT : Doublez la dose
21. BORN ENEMY : Riffs (Prod & cuts : Venom)
SECONDE INJECTION
1. REAK x ODWEEYNE : 49.3 (Prod & cuts : Odweeyne)
2. VII : Nosferatu (Prod & cuts : Dj Monark)
3. MONF : Que des regards froids (Prod : Monf / Cuts : Demko)
SKIT : Violente réaction
4. NLK x DOE feat. DJ SAFE : Black Cider (Prod : Doe / Cuts : Dj Safe)
5. RON BRICE : Statut (Prod : Just Music Beats)
6. INFINIT' : Intro (Prod : Hologram Lo & VM The Don)
7. BEATELJOUSS' feat. NOZEY : Nostalgie (Prod : Beateljouss / Cuts : Dj Safe)
8. L'AFFREUX JOJO : Infirme (Prod : Mani Deïz)
9. SOUFFRANCE : Etoiles filantes (Prod : Misère Record)
SKIT : Patient en pleine crise
10. SCRED CONNEXION : Résiste encore (Prod : Mani Deïz)
11. VIN'S : Liberté (Prod : 2k)
SKIT : Pentamix
12. LIBRES RATURES : La plume efficace (Prod : Mezcla)
SKIT : Son traitement n'a pas été assez dosé
13. GREMS : Guilde (Prod : Nx Quantize)
14. SAKNES feat. PRINCE & YWILL : Majorité silencieuse (Prod & cuts : Dj Diaze)
15. DABAAZ : En toute fausse modestie (Prod : Dj Sek)
16. GUEULE D'ANGE & DJ CLIF : Gangstarr (Prod & cuts : Dj Clif)
SKIT : Labo de recyclage
17. HILL G : Hall of fame
18. DEMI PORTION : La vie (Prod : Mkash)
19. SAÏ x DJAR ONE x DJ SAFE : La fin de la récré (Prod : Djar One / Cuts : Dj Safe)
SKIT : Trop impliqué
20. MYSA : Piqûre de rap (Prod : EliasX)
OUTRO : Vous pouvez partir…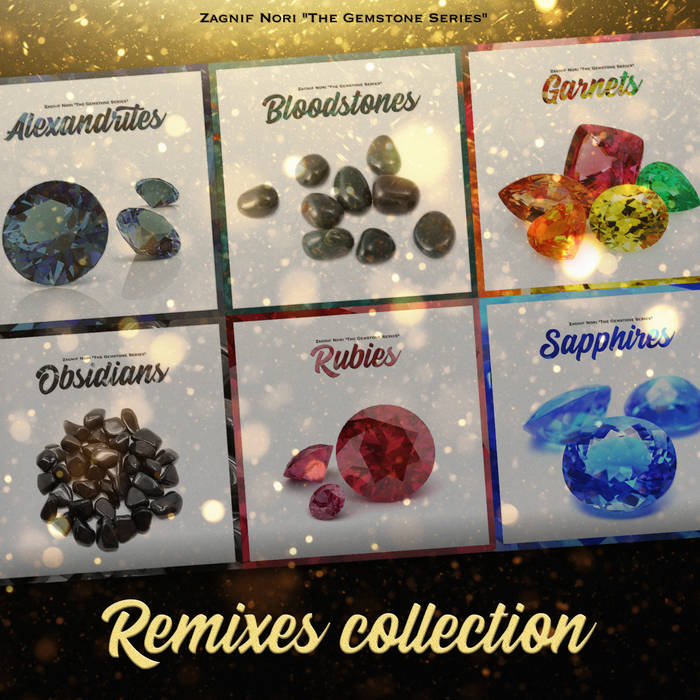 Location: New York
1.Raiders [Seth Silensir Remix]
2.Brawn Intellect [featuring Anthem Bluez, Miskeen Haleem, King Bliss & Crotona P] [Tone Spliff Remix]
3.Interfectrix Pt. 1 [The Quarter Inch Kings Remix]
4.Importance (In Accordance) [Hooks Arthur Remix]
5.Rap Scholars [featuring P.Genz][BesKept Remix]
6.BONUS: Seek Forward [featuring Nivek B.][Produced bt Isac no Beat]
7.BONUS: Out the Cages [Produced by Young Sin]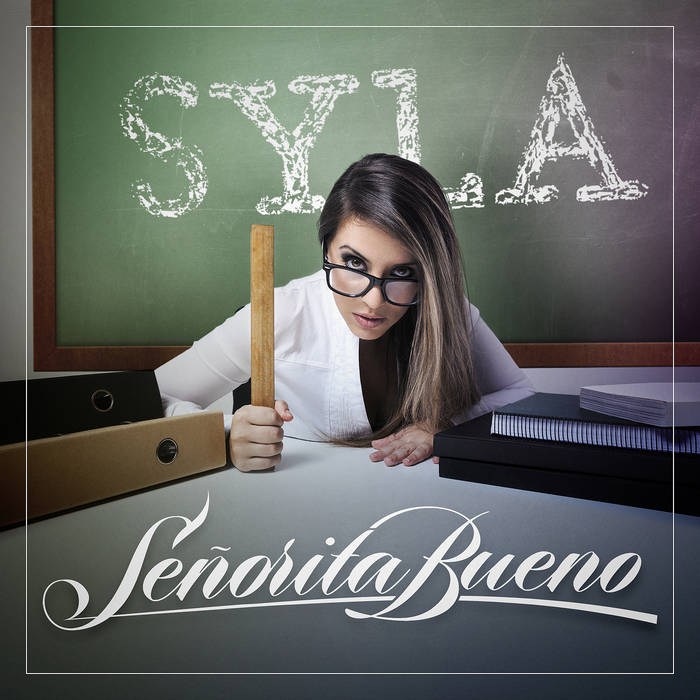 Location: Alicante
1.Syla vs Sheila (Prod. DHW BEATZ)
2.Cuando Escribo (Prod. Jas) Scratches Dj Zetén
3.Mira mi Muerte feat Lasai (Prod. Desface Beats)
4.Salva la Vida (Prod. Baghira) Scratches Dj Boo
5.El Calcetín de mi Ex (Prod. Baghira)
6.Señorita Bueno (Prod. Khaibeat) Scratches Dj Zetén
7.Yo me Cargué tu Seat Ibiza (Prod. DHW BEATZ)
8.No es Nada Serio feat Wöyza (Prod. Baghira)
9.Esos (Prod Chukky)
10.No Tengo Dinero (Prod. DHW BEATZ) Scratches por Dj Lázer
11.Oh No! (Prod. DHW BEATZ)
12.Mola que Flipas feat Frank T (Prod. Khaibeat)
13.Las Cosas se Acaban (Prod. Tron Dosh)
Fat Squad nos trae este tema junto al sevillano Jesuly y con Samubeat en la producción. Videoclip de Rawfilms.
Emblema presenta el 2o tema de su próximo álbum «K Project» uniendo fuerzas con sus inseparables M.Padrums a los beats y DJ Full FX en los cortes. Videoclip por Medussa.Co.
El MC Jairo, del grupo Anoder Vaina, desvela el primer tema del álbum que anda preparando y que se titulará «A pesar de todo», totalmente producido por Firo, miembro también de AV.El videoclip es obra de T.Kimono. Stay tunned fam!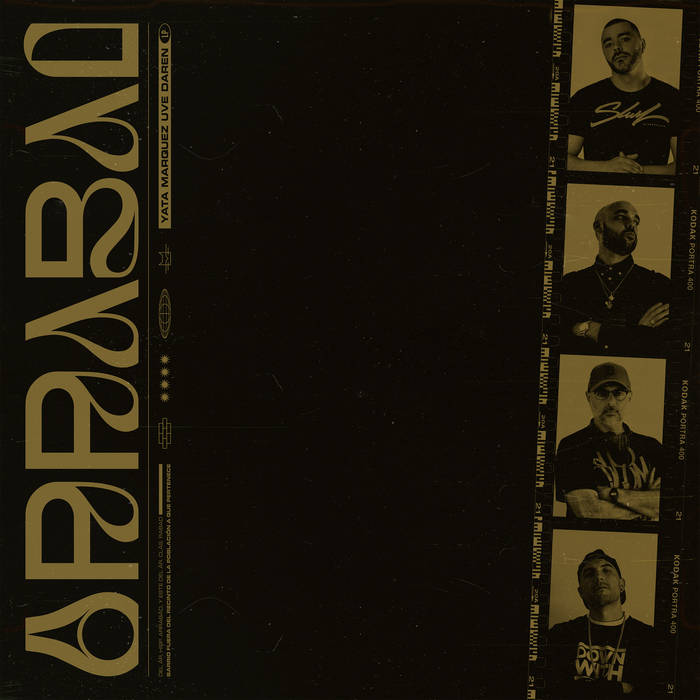 Arrabal es la unión de los Dj's santanderinos Yata y Uve junto al MC salmantino, Daren Dog, y el extremeño, F.Márquez, para publicar un LP de 10 temas. La cara Y (temas del 1-5) producidos por Yata y, la cara V, (temas 6-10) producidos por Uve. Todos los scratches por DJ Uve. Masterizado por M.Padrón. Hay una tirada de vinilo 12″ de 250 copias. Check it fam!!
Location: Spain
1.Elam argot. feat. Uve
2.Frecuencia perdida
3.Golden State. feat. Priteo
4.2 Capítulos
5.Escombros
6.Dios bendiga a España
7.Desde atrás
8.Blues, cerveza fría y pelis de mafiosos
9.Fotografías (Viola por Rubén Menéndez)
10.Postdata
Nuevo videoclip del MC granadino Breaker que suelta el remix del tema Ella. El remix está producido por él mismo y los scratches a cargo de Jauh. Check it!
Location: Sevilla
In his eyes (intro credits)
Pain inside (I welcome u)
Pimp counsel
Mundo imaginario ft OGSkvnk
No more (wait up for me)
The Devil´s Son-In_Law
Rekiem for a pimp (she tried so hard)
Wake up (been sleeping for too long)
Let me free (to find)
The upperclass (pimps operate with class)
I'm leaving (you're blind baby) ft OGSkvnk
SugarHill´s Revenge (final credits)
El MC dominicano Original Juan vuelve con su 3er disco titulado «Dominican Gang Star». Con colaboraciones de Piel Roja, Linda Mallé y David Sancho en el micro y en las prods Gordo del Funk, Bigla, Acid Lemon y Avenrec. Check it fam!!
01 Intro – Free (con Linda Mallé & David Sancho)
02 Number Juan (Prod.AvenRec)
03 Vivo vigilao Gordo Del Funk)
04 My man
05 Dominican Gangstar (Prod.Gordo Del Funk)
06 Check it out (Prod.Bigla
07 Don Juan (con Pielroja) (Prod.Gordo Del Funk)
08 I don't give a f*ck Gordo Del Funk)
09 The Chef (Prod.Acid Lemon, Gordo Del Funk)
10 23 (Prod.Gordo Del Funk)
11 Fake Friends (Prod.Unlgd)
12 M.V.P. (Prod.Acid Lemon, Gordo Del Funk)
13 La esencia (Prod.Unlgd)
14 My family (Prod.Gordo Del Funk)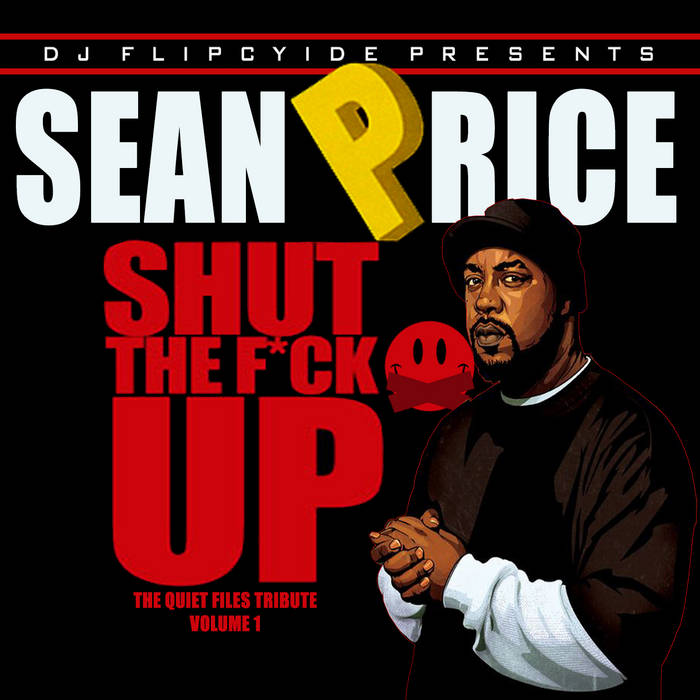 Location: Las Vegas
1.Sean Price – S.E.A.N.
2.Sean Price, EL Da Sensei & Doujah Raze – Everyday On The Street
3.OowopTheDon – Ink Pen feat. Sean Price, Kima Rocel & Tragedy Khadafi
4.Sean Price & Meyhem Lauren – Grown Man Palettes
5.Sean Price – All Time Great Feat. Ruste Juxx
6.Sean Price, Bun B, & Styles P – Top Tier prod. by Statik Selektah
7.Sean Price, Vic Spencer & ILLA Ghee – Jungle Gym
8.Fortunato & Sean Price – Don't Drink The Kool Aid
9.DJ Skizz – Hot Breath ft. Your Old Droog, Sean Price, Fame of M.O.P. & Milano Constantine
10.Sean Price & MeRCY – Eagle Eye View
11.Apollo Brown & Ras Kass – Drink Irish feat. Slaine, Sick Jacken & Sean Price
12.Sean Price Ft Illa Ghee & Head I.C.E – Go Rambo
13.7evenThirty & Sean Price – Hook Heavy
14.Sean Price, Royal Flush, Danegurous &The White Shadow of Norway – NY Giants
15.Ruste Juxx, Baykan Barlas, Canibus, Rass Kass, Solomon Childs, Sean Price, Sars & DJ Q-Fingaz – Marauders
16.Sean Price & Starvin B – Infinity Gauntlet
17.Sean Price & RashDon – Steel City 2 Brownsville prod. by DJ Traverse
18.Sean Price & WestSideGunn – Blvk Tar
19.William Cooper ft Sean Price & Stoneface – Holy Mountain Produced by BP
20.Sean Price ft. Havoc – Anderson Silva
21.Silver Backs & Sean Price – Nems
22.Sean Price & Tame One – HaHa Da Rah Rah
23.Mr. Wonderful, Sean Price, Loch & Maestrolungs – Step Up (F__k With Me)
24.Treo ft. Sean Price – Get X Bob Banner
25.Sean Price, Milk Dee, & Murda Mook & DJ EFN – Crazy Dope (Another Time)
26.Sean Price – Garbanzo Beans
27.Sean Price, Labba & Git x 1Mt – TNT
28.Sean Price & M-Phazes – Land Of The Crooks ft. Billy Danze, Maffew Ragazino & DJ Babu