Lovic UC
Location: France
1.Mighty Healthy (Kyo Itachi remix)
2.Land of the Free (Azaia remix)
3.Nobody Speak (Venom remix)
4.Hot & Cold (Venom remix)
5.Molasses (Azaia remix)
6.This Tha Shit (Kyo Itachi remix)
7.The Foundation (Azaia remix)
8.Sweet Misery (Venom remix)
9.Coco Mango (Azaia remix)
10.Dedicated (Kyo Itachi remix)
11.Combat (Venom remix)
12.Blunt After Blunt (Azaia remix)
13.Onion Head (Kyo Itachi remix)
14.Brainstorm – P.S.K (Azaia remix)
Location: Buffalo, NY, USA
1.cup o noodles
2.let me down easy
3.masterpiece
4.chill it
5.over and over
6.major league
7.simple repeat
8.leaves
9.bring it back
10.nosey neighbors
11.go hard
12.pay them in mayhem
13.one four triple two
14.sound of trumpets
15.radio
16.south division
17.you'll see
18.bad weather
19.natty one
Location: Barcelona, Spain
1.Siglo XXII [feat. Dj Zeack] (Prod. Reeb One)
2.Let's Rock [feat. Dejota Rena] (Prod. Reeb One)
3.Portal interior [feat. Dejota Rena] (Prod. Reeb One)
4.Cuestión de actitudes [feat. Dj Big Bro] (Prod. Reeb One)
5.Ghetto mental [feat. Dj Shace] (Prod. Reeb One)
6.Diggerz by nature [feat. Dj Da Terror Bundy] (Prod. Reeb One)
7.Gota a gota [feat. Tito Reyes] (Prod. Reeb One)
8.Won't stop [feat. Calagad 13] (Prod. Reeb One)
9.Antiestrellas [feat. Dejota Rena] (Prod. Reeb One)
10.Introspektaz [feat. 13ALC] (Prod. Reeb One)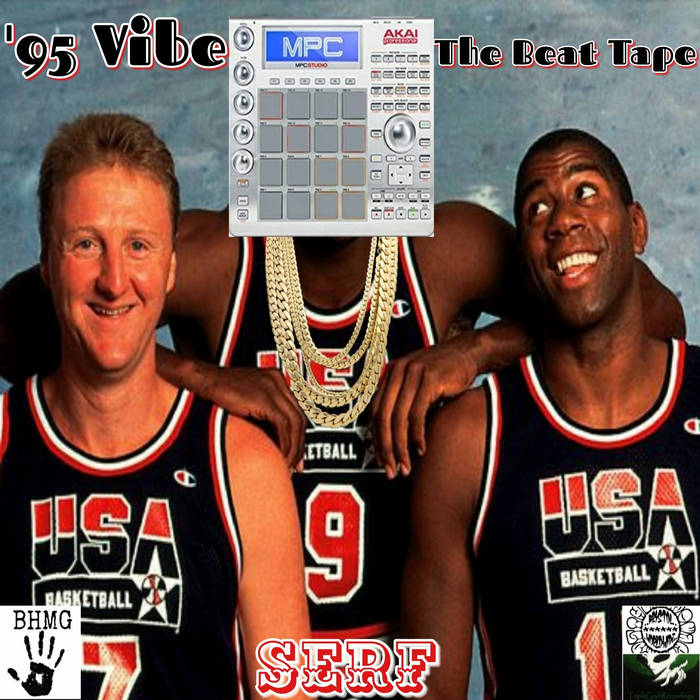 Location: Fresno, California
1.Oh Ya' Feel That Soul God Beat (prod. Serf)
2.Soulful Of Soul God Beat (prod. Serf)
3.Hood Stories Lordy Beat (prod. Serf)
4.Dropn That Soulful Shit God Beat (prod. Serf)
5.Ya' Know Tha' Vibes Son Beat (prod. Serf)
6.Tha' Lord Giveth & Tha' Lord Taketh Kid Beat (prod. Serf)
7.Been To Long Son Beat (prod. Serf)
8.Never Wonder Yo' Beat (prod. Serf)
9.Ain't No Fakin' Jax Kid Beat (prod. Serf)
10.Me n You Lordy Beat (prod. Serf)
Tras presentar a principios de año su segundo LP, Universo – La manzana de metal, el mc y productor Breaker suelta un clip del tema «40 Belows» extraído de su primer álbum URANO (2015) junto al mc Benny Francs.
Location: USA
1.WuLords – Intro (Hip Hop Police)
2.WuLords – Mathematical
3.ETERNAL OF KILLA BEEZ Feat. Massacre – All About My Biz
4.DJ Flipcyide & P.I.L.L.S. – The Best Man prod. by L.O.B.
5.Shrine B – Came Up
6.Zagnif Nori – Starvation ft. Bronze Nazareth, Illah Dayz, Kevlaar 7 & Danamic
7.WuLords – 360 Farenheit
8.Dungeon Masta – RIP ODB
9.Dom Pachino – Rich in Respect
10.Hell Razah feat. White Shadow of Norway & Masta of Ceremoniez – Verbal Slaughter
11.WuLords – Shackles
12.Kenyattah Black feat. Bklyn Chance, Killah priest, Daz Dillinger, & Billy Danze – Ruler Steps Remix
13.Moon Crickets feat. Trinity Chris, Ras Demo & Phoenix – Change My Mind prod. by DJ Mercilless
14.Killah Priest, Vendetta Kingz feat. 60 Second Assassin – Forever Regime
15.iNTeLL – The Sequel (Ft Method Man) [Prod. By Su-Preme]
16.WuLords – Moonlight
17.Eggroll (Disciples of The Sick), Dr. Wahnsinn, MF-Pain prod. by Testloks – Warzone
18.Caper – Tiger Style
19.La The Darkman – Rap Poloticians (Ft. Black Thought)
20.DJ Flipcyide & Tahmell feat. Bars – I Still Love H.E.R. prod by Concious
21.Solomon Childs feat. Jus-P – Never Tell Me
22.TNT feat. Timbo-King & TEK – Brooklyn Bridge
23.WuLords – Wu Juice Outro produced by Sal Barz
El mc Fernando Márquez se vuelve a unir con el productor C. Spaulding para sacar el segundo volumen de The Genovese. Álbum que cuenta con las colabos vocales de SD Kong, Daren Dog, Nadie Trece y Gaceloide. Mezclado y masterizado por M.Padrón en Pasando el Baño.
Nueve tracks de puro boom bap en los que escupe sus líricas sobre un ambiente oscuro y tenebroso que te atrae. Chequead y disfrutadlo fam!!
Tracklist
01. El silencio
02. Tremé
03. Érase una vez en Madrid. Ft: Sd Kong
04. Orlando´s club. Ft: Nadie Trece
05. Código de ética
06. 15 + 1
07. Santoro´s dead. Ft: Daren Dog
08. Ná. Ft: Gaceloide & Daren Dog
09: Terry Malloy
Location: Portland, USA
1.Time Goes By
2.A Simple Answer
3.One Time ft. DJ Eveready
4.Later Days
5.Worlds Collide
6.Raindrops
7.The Way Things Go
8.Float Away
9.What Am I Here For
10.When The Wind Blows
11.Deadly Intentions
12.Morning
13.About Time
14.The Day After
15.The Get Down
16.Hurts So Bad
17.Sunrise
18.T24rs In Heav8n