Lovic UC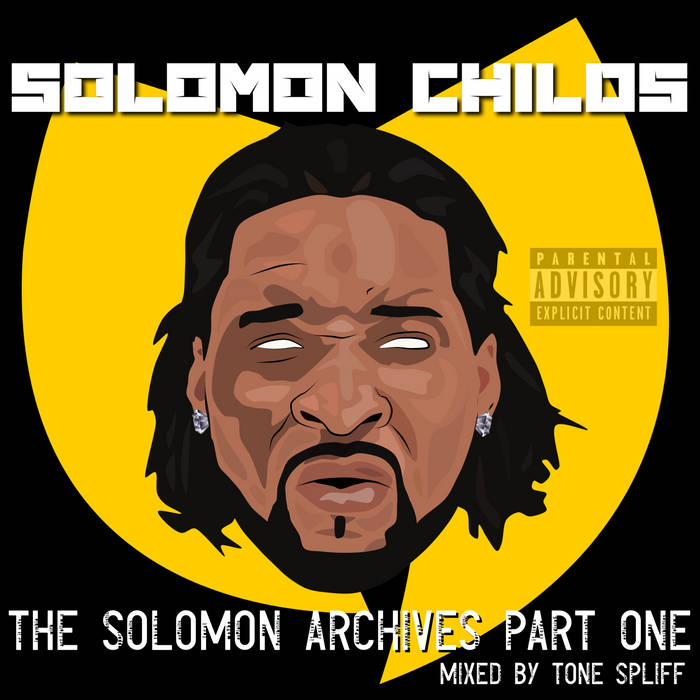 Location: USA
Props to WTCF
1.Solomon Childs Intro
2.Work ft. Solomon Childs
3.Street Corners ft. Bronze Nazareth, Solomon Childs & Byata
4.Techniques ft. Solomon Childs
5.Mama Can You Hear Me ft. Solomon Childs
6.Dear Lord ft. Solomon Childs
7.Stroke of Death ft. Ghostface Killah, Solomon Childs & Rza
8.Heavy Metal ft. Solomon Childs
9.Bullsh!t Refusal ft. Solomon Childs
10.Nothing New ft. Solomon Childs
11.Fools ft. Rza, Solomon Childs & Killa Sin
12.Out Think Me Now ft. Solomon Childs
13.Dead or Alive ft. Cappadonna & Solomon Childs
14.Put God First ft. Cappadonna, Inspectah Deck & Solomon Childs
15.Water ft. Jus-P, Prodigal Sunn & Solomon Childs
16.The Pilage ft. Cappadonna & Solomon Childs
17.That's What's Happening ft. Remedy, Lounge Lo & Solomon Childs
18.Today's Math ft. Shyheim, Cappadonna & Solomon Childs
19.The Ambush ft. Remedy, Cappadonna & Solomon Childs
20.Pump Your Fist ft. Cappadonna, Tekitha & Solomon Childs
21.Spit That ft. 12 O'Clock, Cappadonna, Prodigal Sunn, Solomon Childs, Suga Bang Bang & Timbo King
22.Marauders ft. Ruste Juxx, Sars, Canibus, Ras Kass, Solomon Childs & Sean Price
23.You Better Run ft. Solomon Childs
24.Gatz ft. Ghostface Killah, Shawn Wigs & Solomon Childs
El tinerfeño Emblema nos muestra el 3er adelanto de su «K Project» el EP que anda cocinando junto a sus inseparables M.padrums en las producciones y DJ Full FX a los platos. El  trabajo saldrá en breves stay tunned fam!!
Omar Maya compone y graba junto a los productores Bombassbrothers, este tema con Bman Zerowan en su poyecto Las Sesiones. Disfruten del 3er videoclip del joven instrumentalista.
KONSCIENTE STADO regresa con fuerza con 39 obras repartidas en 4 bloques 4 conceptos dentro del Rap de culto y Konsciente que hacen del proyecto su ópera magna.
Hardcore-rap épico atmosférico y boom bap arropados con unas instrumentales de ensueño para los amantes del rap hardcore más estricto.
Support the reals! KAOS D — Verkami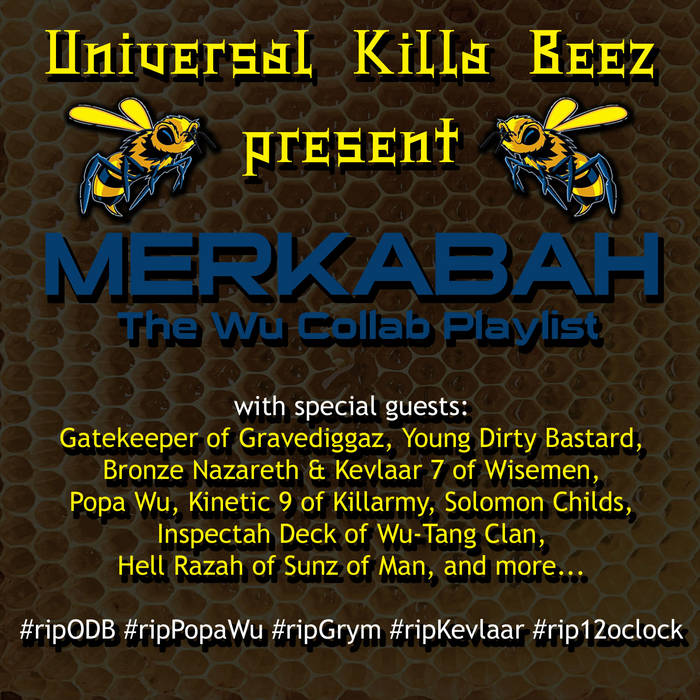 Location: USA
1.Greatness feat. Popa Wu
2.Burn It Down feat. Inspectah Deck
3.The Altar feat. Solomon Childs & Apreme
4.City of Ashes feat. Kinetic 9 & Lone Ninja
5.Black Heroin feat. Kevlaar 7, AMCR, & Da Flyy Hooligan
6.Inkubus feat. Young Dirty Bastard & WuZee
7.Mausoleum feat. Gatekeeper of Gravediggaz
8.Suicide Watch feat. Kevlaar 7 & Illah Dayz
9.Concrete Survival feat. Hell Razah, Jus-P, & Anthai
10.Soul Reaver feat. Bronze Nazareth, Hollow Christ, & White Lotus
11.The Heart feat. Solomon Childs & Brell Brayzn
12.Kevlaar Vest feat. Kevlaar 7 & Hollow Christ
13.Chief Leaf feat. Bronze Nazareth, Hollow Christ, White Lotus, & Sleep Sinatra
Location: Canada
1.Morning Sunlight
2.A Strange Happening
3.Wind Scene
4.Secrets Of The Forest
5.Cathedral
6.Cathedral II
7.A Desolate World
8.Revival
9.The Seal
10.The End Of Time
11.Spekkio
12.Silent Light
13.Lavos
14.Magus
15.Singing Mountain
16.Tyrant
17.Depths Of The Night
18.Zeal
19.Schala
20.Undersea Palace
21.Black Omen
22.Epilogue
23.Outskirts
24.To Far Away Times
Location: Córdoba, España
1.1st Class
2.Mantequilla Nápoles
3.Vibrate The Streets
4.Smooth Hardcore
5.Higher Degree
6.Mind Over Matter
7.Eardrum Murder
8.Facts
9.12 O'Clock
10.Alone In The Dark
11.My Inside
12.Psychological Warfare
13.The Frank Morris Escape
14.Jenna's Ass
15.Real Vision
16.Cry
17.Winter In My Mind
18.DeNiro
19.Fuck The World
20.Al Recordar
21.High Voltage
22.Could Feel
23.ALC & EV Tribute
24.Killer Flow
25.Kubrick's Mind
26.Fucking Real
27.Kalibre Kalifa
28.Se Acabo…
El MC canario Jairo, miembro del grupo Anoder Vaina, saca el segundo adelanto de su próximo disco. Nada por Aquí está producido por el canario Firo. Check it fam!!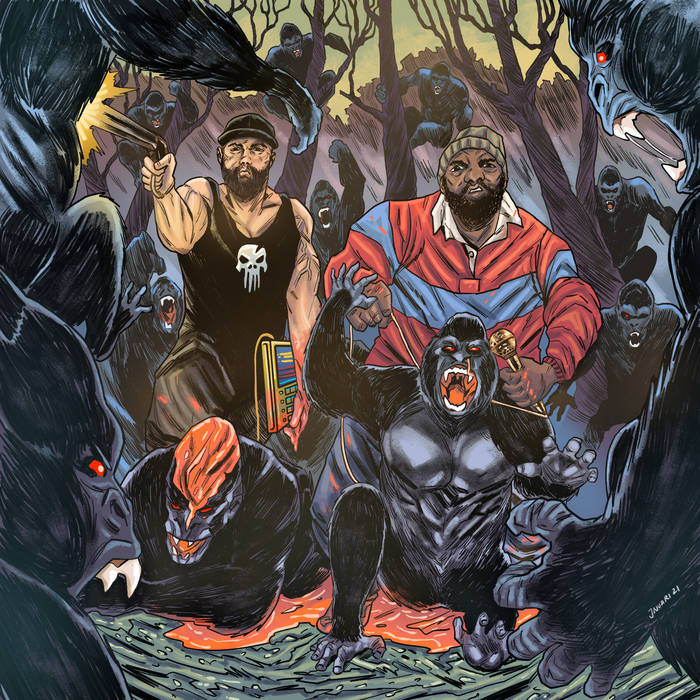 Location: USA
1.Price Of Death (Invasion Blend) {Cuts By DJ Invasion}
2.Brownsville Nigga (Invasion Blend) {Cuts By DJ Papa G}
3.Words From The God (Original Mix) (Invasion Blend)
4.Warheads (Original Mix) feat. Apathy, Celph Titled, & Esoteric (Invasion Blend) {Cuts By DJ Invasion}
5.Gorilla Grenades feat. Nems (Invasion Blend)
6.Go Getta feat. Guilty Simpson & Wais P (Invasion Blend)
7.Don't Panic feat. Roc Marciano (Invasion Blend) {Cuts By DJ Grazzhoppa}
8.Price Of Death (Bonus Cuts) {Continuous Mix}