Lovic UC
El dúo barcelonés formado por Felinna Vallejo y Laüra Bonsai estrena EP titulado Skit2020, con cuatro temas producidos por Esse Delgado, Manu Beats, Oka Miles y Jon Manhattan. A los scratches encontramos a Esse Delgado y en colabos a Free Sis Mafia. Check it fam!
01.Trinidad [Producido por Esse delgado]
02.No glory [Producido por Manu Beats]
03.Cine de barrio [Producido por Oka Miles]
04.Booty camp click (con Free Sis Mafia) [Producido por Jon Manhattan]
Location: Canada
1.Presentation
2.Hieroglyphics – The Who (MusoNi Remix)
3.Hieroglyphics – The Last One (BoFaat Remix)
4.Souls Of Mischief – Tour Stories (The SOULution & DJ GlibStylez Remix)
5.Souls Of Mischief – Unseen Hand (Dante Remix)
6.Opio – Mind, Body and Soul (Illdigger Remix)
7.Pep Love – Can't Nobody Do It Like Us (Sqreeb Remix)
8.Tajai – Multiple Choice (KVNB Remix)
9.Del The Funky Homosapien- Funk Em (Kool Mat Remix)
10.Souls Of Mischief – 93 'til (Tone Spliff Remix)
11.Tajai feat Pep Love – Do Not Touch (LMN8 Remix)
12.Casual – Say That Then (MMX Remix)
Location: Virginia, USA
1.Intro
2.Everlasting Game (ft. Masta Ace & DJ Ill Digitz)
3.Fire In The Streets (ft. Dephlow)
4.Falling (ft. Anti Lilly)
5.Nothing Less
6.Sunshine (ft. Blu)
7.Can't Fool Me (ft. Tiff The Gift)
8.Golden Era Vandals (ft. Ill Conscious & Av Hamilton)
9.The Cool Out (ft. Kid Abstrakt)
10.Fatherhood (ft. DJ Eveready)
11.When
Location: Granada, Spain
1.Efectos personales [Prod. Juan Profundo]
2.El dinero vuela (con Keyo) [Prod. Juan Profundo]
3.Vengo a demostrar [Prod. Juan Profundo]
4.Payo pony (con Kyudos) [Prod. Juan Profundo]
5.Soy un pesimista (con DJ Firex) [Prod. Juan Profundo]
6.Exordio [Prod. Juan Profundo]
7.A pico y pala (con Karvoh) [Prod. Juan Profundo]
8.Dueños del asfalto (con Demonio y DJ Firex) [Prod. Juan Profundo]
9.Promiscuas [Prod. Juan Profundo]
10.Hay más falsos que perros descalzos (con Juan Profundo) [Prod. Juan Profundo]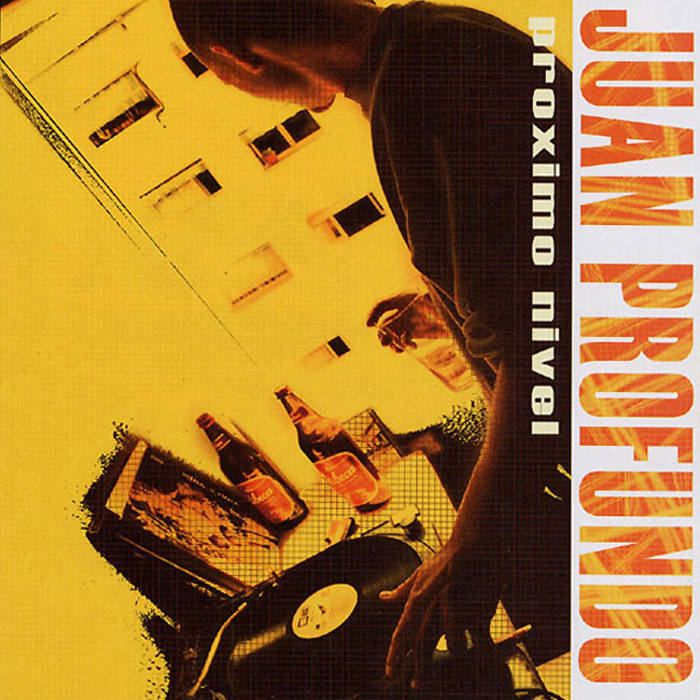 Location: Rubí, Barcelona, Spain
1.Intro
2.En el 4º 4ª
3.¿A quién vas a engañar?
4.La vida amarga (con Gina)
5.La borrachera
6.La resaca
7.Paseo por la calle
8.Rodrigues con S
9.A pom pom
10.Pleya de playa
11.Me cago en tó
12.Los amos (con Shak el Jay)
13.Encuentros en la 3ª base
14.Estilo propio
15.De cajón
Billie Boodah, Roy Hobes & Tony Patagonia (Seven Oddities Records) ft DJ M-1 – Check The Strategy video single from their last album Seven vs 1. Check it & support da reals fam!!!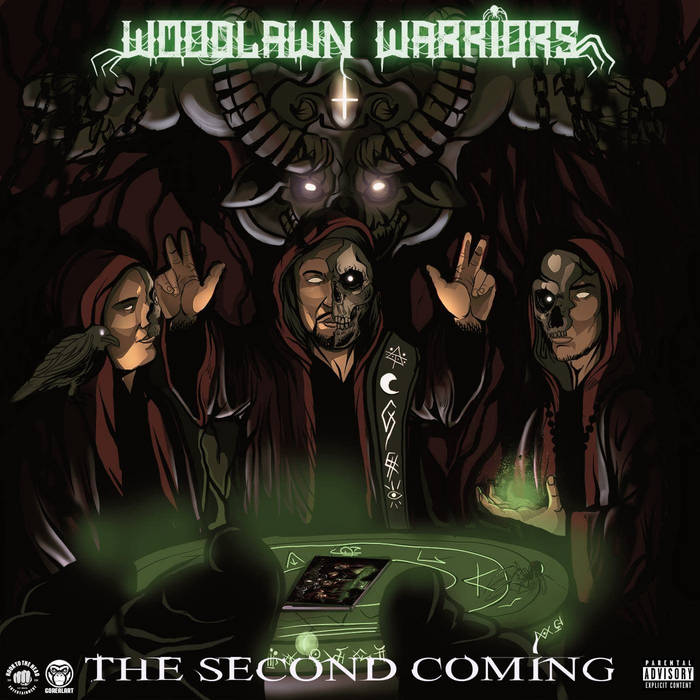 Location: USA
1.Intro (feat Hanlon Himself)
2.Black Forest
3.Hate Me
4.All These Walks
5.One Eye Open
6.The Great Awakening (feat. DJ Coach One)
7.Price Of Love
8.Bangerz (feat. Hanlon Himself)
9.Let There Be Light
10.Separated By Darkness
11.Witching Hours (feat. DJ Coach One)
12.Purified By Fire
13.Depend On Nobody
14.So Stressed
15.Keeping It Going
16.Have A Choice
17.Friday Night (feat. Sloppy Joe)
18.The Second Coming
19.Outro (feat. Hanlon Himself)
Location:USA
1.Sensei Said
2.Aincient ElementZ
3.Flaming Tomahawkz
4.Life Force
5.Hollow Tip Inundoz
6.Danderous
7.Blew My Mind
8.Yellow Jacketz
9.My Briefcase
10.Smell Your Nature
11.Epidemic
12.When The Smoke Clearz
13.Crazy Hectic
14.In The Ghetto
15 Moonlight Illness
16.Extra Emphasis
17.Dam Shame
18.Black Is Beautiful
19.Mule Kick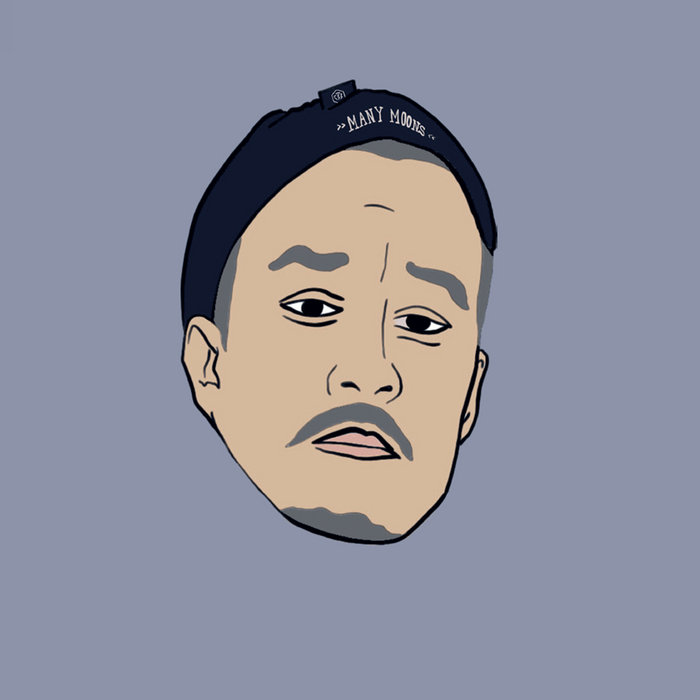 Location: Germany
SIDE A
01 Chinch 33 – Intro
02 Joey Bada$$ – Christ Conscious
03 Run The Jewelz – Oh My Darling (Don't Cry)
04 Karniege – Mush
05 ASAP Ferg – NV
06 Anderson.Paak – The Season Carry Me
07 Sean Price – Barbarian
08 Tidus – Apokalypse
09 Dibias – Skull Crack
10 Blu ft Planet Asia – Doowhop
11 Chinch 33 – Skit
12 Pusha T – Open Your Eyes
13 Drake ft Jay-Z – Pound Cake
14 Rozewood – War Moon
15 Marvelous Mag – I Am Legend
16 Edo.G – Power
17 Rapsody – Godzilla
18 Sean Price – Planet Apes
19 Earl Sweatshirt ft Tyler The Creator – Whoa
SIDE B
01 Flatbush Zombies – Face Off
02 Madvillain – Fire In The Hole
03 Alchemist – How Does It Feel?
04 Chinch 33 – Skit
05 Your Old Droog – Sasquatch In A UFO
06 Black Milk ft Mel – Everyday Was
07 Action Bronson – Easy Rider
08 Ghostface Killah & Adrian Younge – Rise Of The Ghostface Killah
09 Distrakt ft Count Bass D – Adjust
10 The Doppelgangaz – What Am I?
11 Boog Brown – Masterplan (Remix)
12 Hus Kingpin – Mahalia
13 Earl Sweatshirt – Chum
14 SmooVth ft Asia J – Speed Kills
15 Chinch 33 – Skit
16 88-Keys ft Guilty Simpson – Just Like A Man
17 Bumpy Knuckles & DJ Premier – More Levels
18 Kendrick Lamar – Cut You Off
19 Prodigy ft Big Twinz – In The Smash